Do You Travel, Or Prefer to be Traveled
The Oxford Dictionary defines Travel as this: to make a journey, typically of some length or abroad
There are many ways to travel, and many ways to be traveled. What is the difference you ask? To travel is to go out and see new things, to explore new places and quench that wanderlust that we all have deep down inside us.
Many folks like to travel. Some do it non-stop or every chance they get, others take their annual, once a year vacation to get away from their day-to-day life and spend the rest of the year planning for the next one. Some simply pack a backpack with a change of clothes, throw their camera around their neck and shove some cash in their pocket. Let the road lead them where ever it may. Lose themselves in a new area only to find they've actually found new qualities about people or places they never knew existed. Some travelers need a fully outfitted RV or Sailboat while some can do it on a motorcycle and a tent. To each their own, which is what is so unique and limitless when it comes to traveling.
That is one way of traveling. The opposite way is to be traveled. This could be when you board a Cruise Ship and kick back with nothing to worry about. You're told when to eat, when to get off the ship and reminded when to return back to the ship. It might be visiting Disney Land, where you're told what to see, what time to see the next show, and allowed to ride specific rides as long as you're tall enough. 🙂
There is nothing wrong with either way you chose to travel, they're just completely different from one another. Some people despise being told where they can go, and what time they need to be back. Others love the fact that they do not need to worry about planning itineraries or scheduling where they're going to be at any time.
I personally love being lost, being out of my comfort zone and being someplace new. Cindy and I enjoy finding a new place from an article we've read about, maybe a review we've seen or a few images that might have caught our eye. But neither of us like being herded around like sheep or being locked down to times and schedules we have to follow. This is why we like to travel rather than be traveled.
My ideal way to travel is to point me in a direction, and allow me to find my own way. If I see a pretty photo of an area, all I really want or need is to know where that area is, and then I'll leave it up to Mother Nature or that specific visit to decide on when to capture the scene. That is why we chose to travel in an RV when we were on the road fulltime. It allowed us to get to an area, set-up camp, then spend multiple days exploring and seeking out different images.
We could wait on the weather to provide a good backdrop, or wait out a storm for the weather to clear. But not having an itinerary to follow always meant that we could just go with the  flow, which ever way that flow might take us.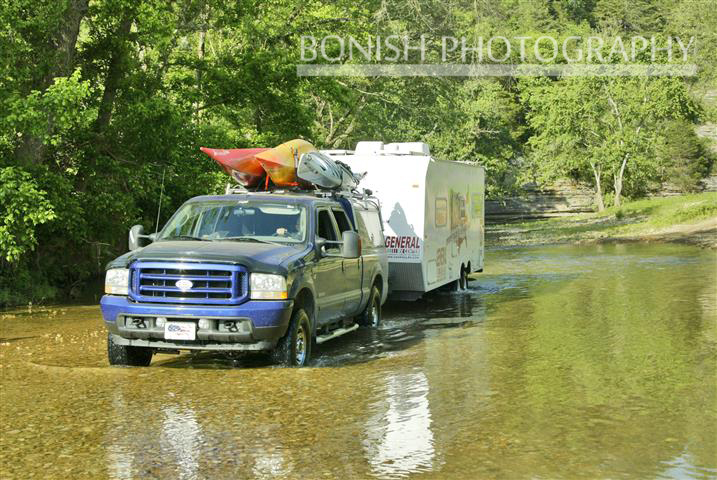 Now that we're back to working fulltime, our last few vacations have been more about being Traveled than truly being out there and exploring for ourselves. The Caribbean Cruise we took back in January was the perfect way to relax and kick back after working 90 hour work weeks for months on end. It was our first cruise we ever took, and it probably wont be our last, but if I had it up to me, I'd much rather charter a Catamaran and have the vacation be much more slow paced and laid back. I'd be content with finding a secluded cove and dropping anchor while just sipping on some cocktails, jumping in the water when it gets warm and sleeping away the afternoon while the boat lulls you to sleep.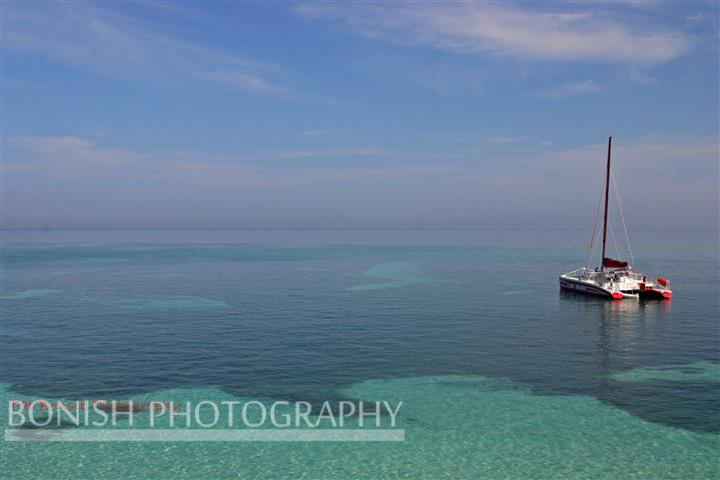 Cindy and I like to talk about what would make up the perfect exploration vehicle since we like to travel with trucks and boats rather than mass transit. We both have different theories on what that exact combination would be, and it usually depends on the area you'd be exploring. A small Class B or Class C towing a small houseboat or a C-Dory style boat would be my first choice for the perfect combination. Live out of the RV as Basecamp, but have the ability to move onto the houseboat when camping along a lake, river or seaside.
I've been trying to type up a Blog Post about what would make the perfect combination for traveling, but I keep getting lost with too many options being available. What do you think would work and why? I'd love to hear some others input on this topic and if you like to travel, or be traveled.