I have a few dreams that I lust after. I mean they're so bad, that Cindy has to grab me by the shoulders and shake me sometimes yelling to 'FORGET ABOUT IT! It's NOT going to HAPPEN!'
Its ok, I can dream cant I? Everyone who has read the blog for some time knows that my main dream is to live on a sailboat or catamaran in the Caribbean spending my days snorkeling/diving in the tropical blue waters while my beautiful wife either lounges on the deck, or swims in the water beside me. Get me down into that turquoise blue water, and at that point, I don't really care what she's doing. It's that dream that keeps me working from day to day, week to week.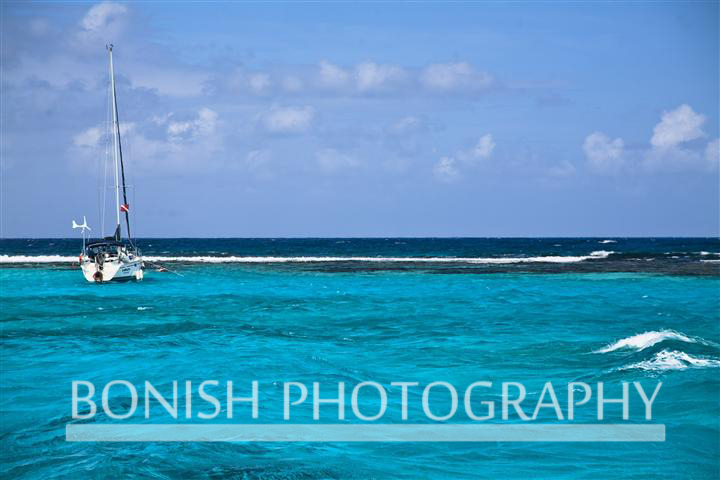 A few weeks back, we got an email from the marketing department at A.R.E. who was looking for a image to be able to use in some advertising promotion. They asked if we had any good images of our truck with the A.R.E. cap installed. HAHA! I replied back and said "I have about 100 to choose from."
I told them I could put them all into one Gallery for them to browse. While spending an entire day going through our multiple folders from years spent roaming North America, I was filled with a Wanderlust that almost drove me insane. This isn't a one sided problem either. A few weeks back, Cindy asked me to change the screen saver on her laptop because it was driving her crazy.
I asked what the problem was because her screen saver was images she's taken over the years of our travels.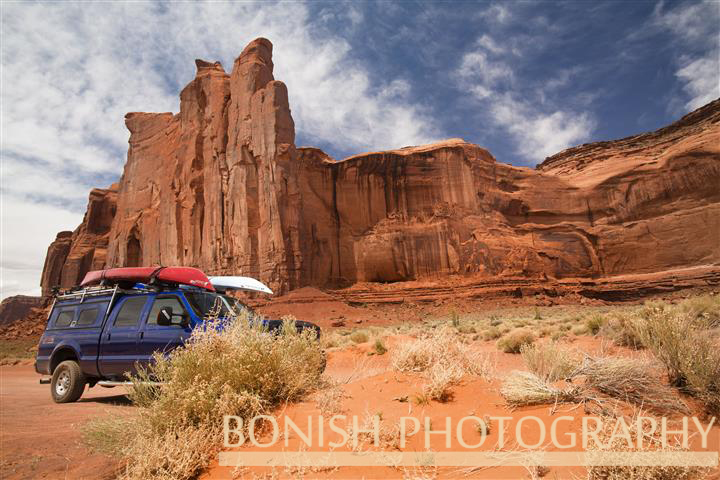 She told me that there are times she'll go to sit down at the computer and see a picture scrolling and be stuck watching the slideshow for an hour. With tears in her eyes, she told me "I cant handle seeing all those beautiful photos…all those amazing places and knowing that we were some place new every week…it just gets my skin crawling with the urge to get in the truck, hook it up to the camper and go back on the road!"
I think that traveling like we did can become a sickness. Once you experience it, its very hard to stop doing it. Hiking new trails on a daily basis, paddling new rivers and scenic shorelines, photographing amazing sunsets or sunrises from a different location on a weekly basis. It's something that my mind cant let go of.
So the other day, I'm browsing through some website and instantly get stopped in my tracks. It's amazing how just seeing one image can conjure up lustful dreams that get me all disoriented and drooling with a wanderlust passion I almost can't control.
Let me first explain about my 2nd big dream, another lifetime goal is to spend one year going from Key West Florida to the Arctic Circle, The Southern Most Point to the Northern Most Point. My goal for doing this is to photograph the entire adventure and when complete, turn the trip into a Coffee Table Photo Book. That might not sound like something too out of the ordinary for Cindy and I, but there is a catch…I want to pull something like this to live out of.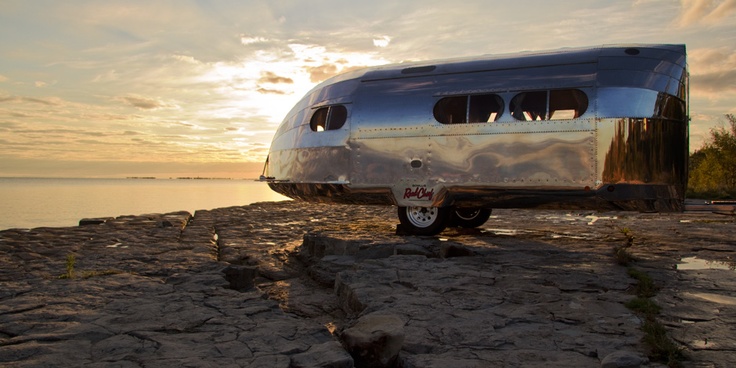 With this work of art, my images would be made with the camper being the main focus. Imagine the reflections and the unique shots that could be made by using the camper as part of the scenery. Coolest part, this Bowlus Road Chief is back in business as a order-able camper and isn't an older model that has been restored.
I think I've lost hours upon hours of sleep and work time just dreaming about the possibilities of this adventure. The various routes we'd take or the unique images we'd come home with, the fascinating people we'd meet and connect with along the way. I sit dreaming about what vehicle to tow it with? A coach that cool cant be towed with just any vehicle! Do you get something new? Do you find something old and restore it? Here are a few vehicles that live in my dreams of this adventure.
What about the press release we just got that Dodge will announce the industry's only Light-duty Diesel Pickup in their 1500 series Ram Trucks? That means you could be towing a 1934 inspired camper that is brand new and built with current technology with a modern, fuel efficient pickup truck that is also brand new. The possibilities are endless when it comes to this dream.
I guess I'll just keep dreaming my little dream while I figure all these possibilities out. Until then, if anyone has any IN's with any of these companies, send them my way! I've got a proposition for them that includes some very cool images!
Until next time, I'm Back to Work!