How to Leave a Proper Trip Advisor Review
Ahhh Trip Advisor, that ever evolving website that allows you to leave reviews of places you've visited or check on places you're planning to visit.
Trip Advisor is a great tool to use when searching out a new area and you want to cut right to the chase. You can find the best hotel to stay at, the coolest atmosphere while drinking or dining and even get insider scoop about which room offers what view….etc
It's become the Go-To site for travelers and has a very loyal following. It's safe to say that Trip Advisor can make or break a business depending on the type of reviews left by visitors. Which is why I felt the need to type up something like what you're reading.
As an employee in the Entertainment & Hospitality Industry, I'm at the mercy of Trip Advisor when it comes to my job, my livelihood and my profession. Does this worry me? Not really, because I'm a professional at what I do, and I know my income depends on the service I give, so I'm sure to always give my utmost best when it comes to service, and if for some reason I cant give 100%, then I call in sick to work. Its literally that simple and that should be a rule followed by all in the Hospitality Industry.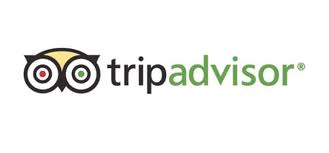 The wife and I also happen to use Trip Advisor when it comes to visiting new areas, but I've learned that we cant consider it Gospel when deciding on where we're going to go eat, stay or even if we're going to go visit the place or not. It's just another one of those tools we use to help us make decisions.
Being as most places we seek out are simply because of the quality of photographs they are going to offer our cameras, I could really care less if the local restaurants, hotels or campgrounds are going to offer great service, but it helps make decisions like "Should we bring our own food and drinks, or will we be eating out every night?"
If planning to visit a new area for a weekend get-away and Trip Advisor says there are 50 restaurants to pick from, all with rave reviews, then more than likely we'll be eating out the entire time. If that same area was to only offer 4 restaurants and all 4 have horrible reviews complaining of bad service and nasty food, then we know enough to make sure the cooler is filled with steaks and food that we'll be able to prepare ourselves. This also means we look for a hotel room with a kitchen in it, or a campground so we can bring our own camper which is outfitted with a full kitchen.
I thought I'd list a few tips and tidbits of info for those who like to leave reviews on Trip Advisor, and those who just use the site to decide on where to stay.
First and Foremost, Don't Hold Every Review as Gospel. If you see a hotel or restaurant and there are rave reviews, and only one or two bad ones, chances are that reviewer is one of those types that loves to leave bad reviews on every place they visit. When I see a horrible review left by someone, I usually go read a few of their other reviews on other areas to see if they all mimic one another. Too many times I find someone that probably should just stay at home, and stay off a computer when it comes to leaving reviews. They wouldn't be happy if they had everything handed to them and it was all for free.
Now in contrast, if you see a bad review left, and you read their 10 other reviews and they all left honest criticism, then chances are they're telling the truth about their one bad review.
A good friend of mine owns a motel. One evening he was checking in a solo traveling guy. He made sure to tell the gentleman that they had two different types of rooms to offer. They had a newly refurbished room that was up to date with all new furniture, the latest of electronics, new tile floors and had recently had a full make-over from top to bottom. This room was $90 for the night.
He went on to explain that they also had one room left that hadn't been made-over yet, but was still clean and accommodating and only costs $65 a night. The visitor chose the least expensive room saying he could care less about the remodel, he was just looking for a place to sleep.
A few days later he leaves this nasty review about how outdated the room was, and recommended that no one ever stay at this establishment when visiting this area of Florida.
We went and looked at his multiple reviews, and not one of them was a positive thing said about anywhere he stayed. So if you see a review left like this, look at their other reviews and see if they all follow a pattern or if it was just a one time incident.
Also pay attention to what people are either complaining or raving about. Some restaurants receive horrible complaints about service, but no one can find fault in how delicious the food is. So maybe you'll just have to put up with crappy service if you're going to get top-notch food if you're going to be visiting this area. And that goes for motels too. You might put up with some bad service to get the best view, or the choice locations, or you might sleep in a lumpy bed, but fall asleep not really caring due to how delightful you were treated the entire time you visited.
Just learn to read into the review a little and don't hold every review as gospel truth..
When leaving reviews yourself, think about what you're writing before you leave the review.
We recently stayed at the Postcard Inn on St. Pete Beach. My wife Cindy and I actually laughed out loud at some of the poor reviews left about this place on Trip Advisor.
"There is not carpet or tiles on the floors in the foyer. do not stay here!!!!!" writes cteale from Spring Hill, Florida
Wow, if a hotels foyer that has acid washed concrete floors, which is outrageously expensive for one, and much easier to keep clean and mopped compared to carpeted floors is your reasoning for not staying at a hotel, you should probably stay home! Oh, and cteale has only left one review on Trip Advisor. So of all the places and areas this person has visited in their lifetime, they chose to leave a bad review about a place because the lobby was void of carpet?
"We booked a last minute trip through Groupon at $69 a night. I know I shouldn't expect the best with a Groupon deal but, I expected more. When we first arrived we were given a room on the odd outside of the building, a nice room but it overlooked a view of a shaggy motel next door. We called the front desk to see if an upgrade was available for a pool side room, and there was for an extra charge of $60 per night." writes FLgurrrrrl561 who has also only left one review on Trip Advisor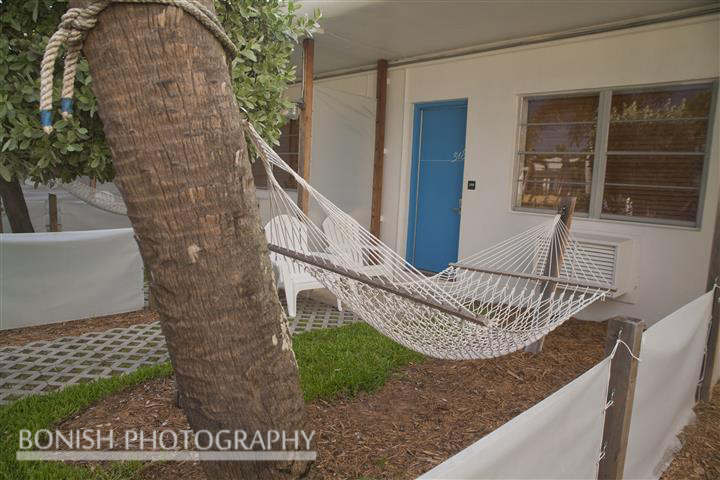 So you book a room through a discount travel website, get a spot right on the beach in the heart of the busiest section of St. Pete Beach, and you decide to leave a negative review about the amazing deal you got. This hotel offers rooms for $130 a night that are facing the pool with King Beds and little courtyards in front of each room with their own hammocks. If you're wanting luxury and fantastic views, then be willing to pay a little more for what you want. Don't leave a bad review because you're cheap!
I'll admit that I wanted to stay at this hotel even though they have a ton of bad reviews. Almost all of the reviews complain about how bad the noise is because of the thin walls and the beach front Tiki Bar. I read into the reviews, thought it would be better to get a room that didn't have another room above it, and was a safe distance from the Tiki Bar to help hide that noise. Going in, we knew there would probably be some people getting rowdy and partying till wee hours of the night, but if what we were looking for during this trip we were on was solitude and quiet, we would have known to not stay here. We didn't have any issues, so why would I leave a bad review?
We visited Seahorse Cottages a few weeks ago, which is a great little place on Sanibel Island. They describe themselves as small cottages within 200′ of the beach. We were able to ride bikes that the cottages provided a few blocks to where the Sanibel Lighthouse is located that is at the tip of the island. You're basically surrounded by beach with it all around you. The islands of Sanibel and Captive are known as some of the best shelling in the world let alone the state of Florida.
"Not really close to the water and for shelling?????? We live on Longboat Key and Lido Beach has tons bigger shells than down there. Maybe we just didn't go to the right place. It was a nice getaway, but we sure appreciate home a little more." This is the only review that Silvercat34228 from Longboat Key, Florida decided to leave on Trip Advisor.
Why would you leave a negative review on a hotels site about the size of the shells you found on a public beach???? If you're going to leave a review, be sure that what you're reviewing has to do with the place you're talking about. These cottages are within a block of the water and a two minute bike ride to the end of the island that has beach all around you, yet the reviewer questions how close to the water they are?
If you're staying in a historic bed and breakfast, I can probably tell you before you even check in that leaving a review about how thin the walls are, or how small the rooms are is just going to make you look like an idiot. Historic places had thin walls and small rooms, unless you're visiting castles made from stone.
Here is pretty much a simple rule to follow. If the hotel you stayed in was built before 1960, plan on the hot water taking awhile to find it's way to your room. More than likely the air conditioner will be the window type (another thing we always see left in negative reviews), which will be louder than central air. If that hotel happens to have multiple floors, plan on being able to hear the people in the rooms above you and probably the rooms beside you. Complaining about these will only make you look like an idiot.
If you're visiting an area that is in the tropics and you complain about the bugs or the humidity, you should probably stay home. Especially if the place you're visiting has outside seating and especially if it is on the water. There is nothing you can do about bugs, rodents and birds when you live on the ocean or on an island. Likewise, if you're visiting Yellowstone or Alaska and you complain about the mosquitoes, people will just laugh at you and question your validity.
So when leaving a review, think about what you're actually saying before you send it in. Don't complain about the town, the other restaurants or the weather when leaving a review about a specific place. If you want to complain, or boast about a bunch of things in general, but about a specific area, then leave that review on that areas Chamber of Commerce site, not on the specific place you stayed.
Try your hardest to Upload Quality Photos of the food you ordered, the places you stayed and the surrounding area you visited. In this day in age of top notch cell phone cameras and high end Point & Shoots, there is really no need to be uploading horrible images.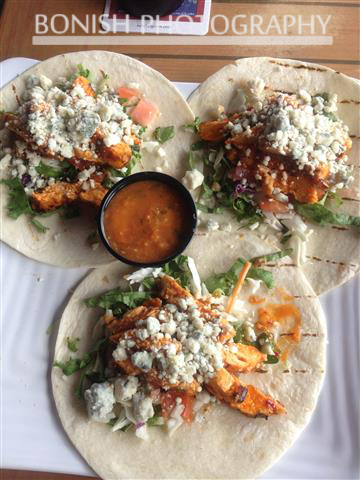 Do yourself a favor and look up basic techniques that will teach you how to capture better travel photos. This will not only make your reviews more fun to read, but it will make your trip journals and memories much more fun to look back through. Tips like 'Filling the Frame', making sure the 'Light is at your back' and 'knowing when to use a fill flash' are very simple tips to better your photos.
No one cares about your blurry photos. Don't ever post those, and what ever you do, DO NOT post EVERY image you took. Take the Top 10, the ones that make you say "WOW" or bring a smile to your face every time you look at them. Those are the ones you should share.
I hope this helps and hopefully we can all help fellow travelers with our reviews. Lets keep them honest, and keep them to the point.