Hidden Coast Paddle Fest 2013
This past weekend, Cedar Key was host to the Hidden Coast Paddle Fest. Almost ever direction you looked around the Keys, your view would have a kayak in it. That is a great experience since they make no noise and cause no pollution and you know they're all out there enjoying themselves immensely.
The Hidden Coast Paddling Festival was initiated because so many avid paddlers will claim that this area is some of the very best paddling in the world- yes – the world ! ! This includes the authors of the book, Sea Kayak Day Paddles on Florida's Hidden Coast, which is available absolutely free on this website HERE.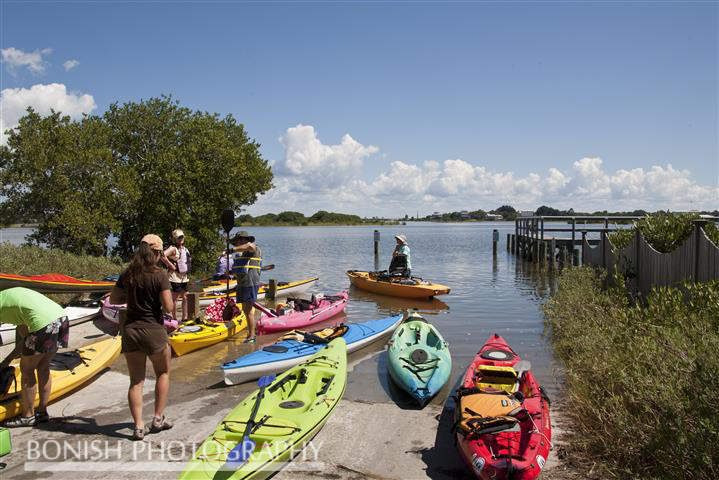 The Cedar Keys and this area of coastline offers so much for the paddler. From backwater paddles surrounded by too many birds to list to open water paddles with a secluded island and miles of empty white sand as your destination. It doesn't matter if you've never paddled before or you've paddled too many miles to remember, this area has a paddle that you'll remember for the rest of your life. Imagine being able to paddle beside a large flock of White Pelicans, have Bald Eagles soar overhead, watch Bottle Nosed Dolphin chase fish only a few feet in front of your kayak or spook a flock of Roseate Spoonbills from a mangrove as you paddle through the quiet bayous.
I was lucky enough to guide a few paddles on both Friday and Saturday and meet some really interesting people from all around the country. With each paddle trip, there were 26 to pick from depending on what you were looking for, there would be a guide that would lead the group along with a specialist in that area you'd be paddling through. On our excursions, we had the honor of having Dr. Peter Frederick, Department of Wildlife Ecology and Conservation, from the University of Florida along to answer any of our questions and educate us on what we were paddling past.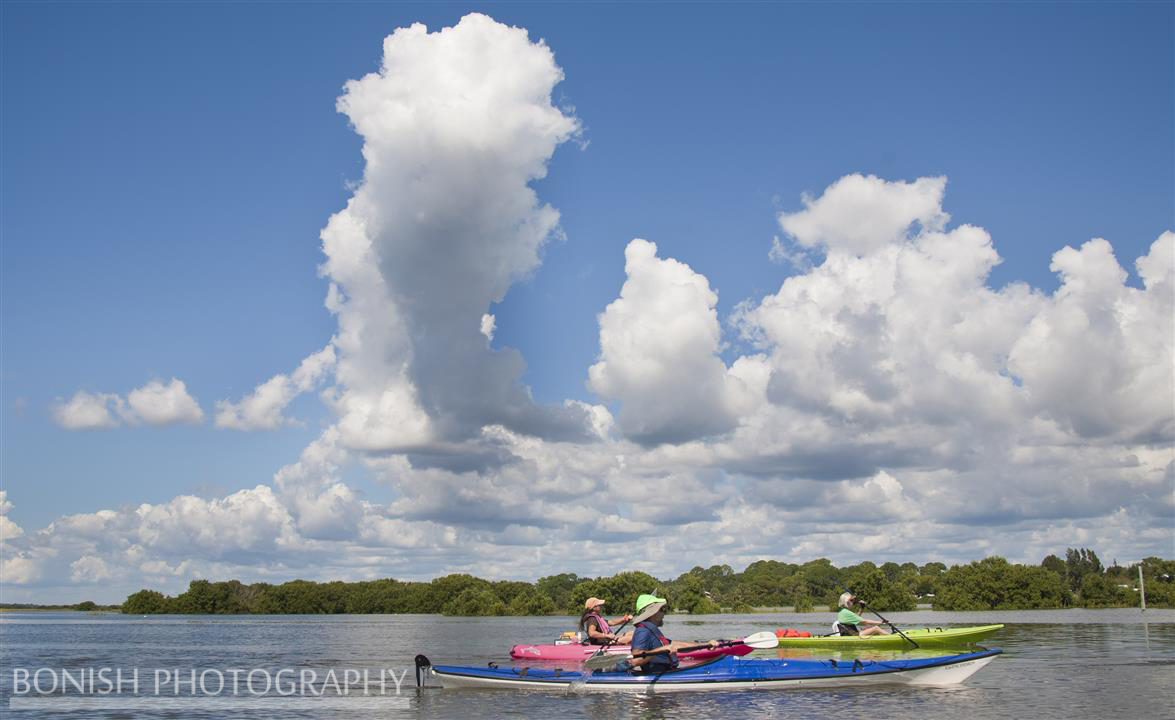 I was as happy and amazed as many of the folks who were padding these areas for their first time. Having paddled this area many times, it's so much better having someone along that can answer any question you can think up. "Why are these birds here?" or "What do these birds eat?" to "What is this shell and can you eat the contents inside it?" were all answered by Dr. Frederick in more detail than my feeble brain could absorb.

Earlier in the week, we were all worried that Tropical Storm Karen would postpone the weekend, but the Weather Gods were on our side and awarded us with picture perfect weather. Be sure and check out the Hidden Coast Paddle Fest Website to see where the next event will be held. Each year they try and pick a new area of the coastline so the participants can explore new areas and fall in love with more of this Big Bend area of Florida. You can also download this booklet  for free, Paddles along the Hidden Coast. It's a great resource to have and use for exploring this area.
Here are a few more photos to show you what to expect if paddling the Nature Coast Area of Central-Western Florida.