Suwannee River Boat Camping
As I roll over onto my pillow, it feels as if I'm wiping my face with a cool, wet rag. It's not the best feeling to know all the bedding is wet. My soft pillow is SOAKING wet. It's not raining out, but due to the cool temperatures mixing with the warmer water we're floating on, everything has a layer of dampness to it. Luckily I had put on my fluffy, thick fleece jacket before I went to bed and it has a hood. Fleece, even when wet stays warm and cozy. I pull the hood up and over my head and roll over listening to the sounds of an owl call to its mate across the river….Natures Stereo! Other than the occasional frog croaking, a splash from a fat mullet jumping out of the water or the call of a coyote off in the distance, there isn't a sound to be heard for miles in any direction.
I look up into the sky and I'm in awe of the amount of stars I can see in the ink black night. There is no moon, and if you were be thrust into this type of darkness, you could hold your hand up to your face and not see it. But because I've been lying here for hours just watching the shooting stars, my eyesight has adjusted to the darkness and I swear at this point, it's like I have night vision goggles on, and that's just from the light the bazillions of stars are giving off.
For a second the silence is broken when Heath, who is lying on his cot on the opposite side of the boat says "Wow, did you see that shooting star? I swear it went from horizon to horizon!"
We've had this idea of floating the entire length of the Suwannee River for some time now. It comes up almost every time Heath and I sit around sipping on cocktails and day dreaming of escaping our normal routines. Over the course of the last few years, we've knocked out various sections of it either kayaking, boating or just short day trips running various sections. Neither of us have the amount of time needed in our schedules to float it in a consecutive trip, so we've been busting it up into smaller sections when we can fit it in. We've paddled the Santa Fe, which is a tributary to the Suwannee multiple times because it has so many springs to explore and makes for a great day trip.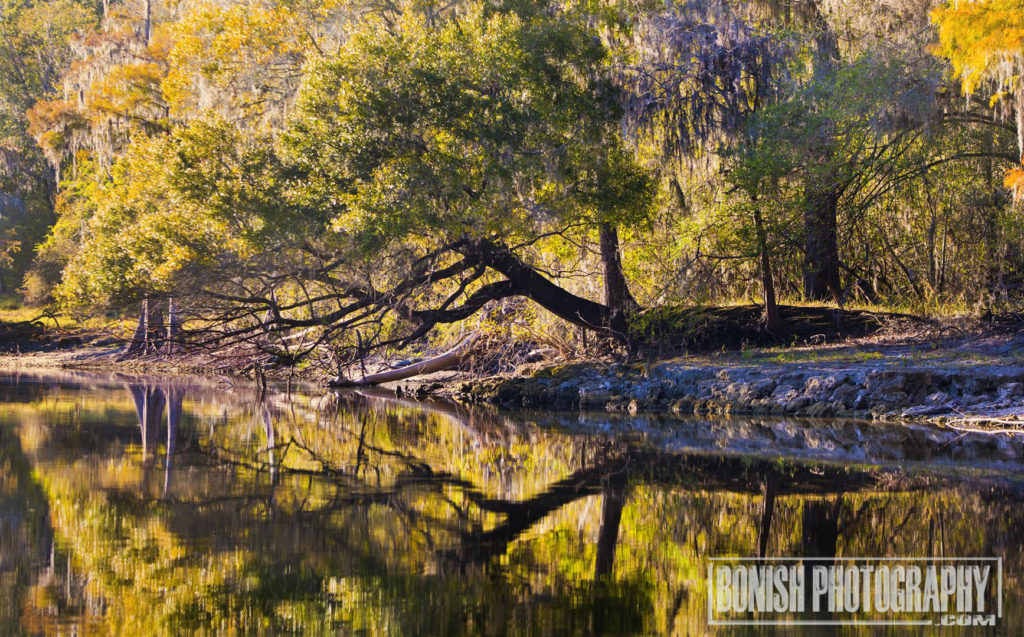 A few weeks back, Cindy mentioned that she had grown tired of dealing with me on a daily basis…this happens when you work with your spouse on a 7 day a week schedule, and had mentioned to Heath that we needed to do one of our boat excursions. She asked if he could facilitate that for her to help get me out of her hair.
Like any good friend, he jumped at the chance to load the boat up with camping gear, a few coolers full of various select cuts of tasty fillets and of course a few drinks. We planned on spending 3 days exploring the Suwannee and a few of it's tributaries. Preferably the Santa Fe and the Ichetucknee Rivers as both of those would offer numerous springs and snorkeling opportunities. I didn't even know we were going on this little adventure till a few days before we were scheduled to leave. That's just how informed I am when it comes to my own life when Cindy's behind the reins.
We put in up in Branford at the Ivey Memorial Boat Ramp which is only an hours drive from Cedar Key. We had left really early, so by the time we were at the ramp, most people were just nicely starting their day.
Dropping the boat in the water, I went and parked the truck and trailer as Heath situated all our gear. We had piled a bunch of stuff in Rubbermade Bins to keep it dry and for the ease of stack-ability. Looking back, we both brought too much gear. Really all you need is a pair of quick-dry swim trunks, 1 or 2 pair of pants to wear at night after the sun sets, a couple of t-shirts and either a jacket or sweatshirt.  That along with sleeping bags, the cots we were planning to sleep on, your basic toiletry stuff and the mosquito netting to keep the bugs at bay while sleeping, and it was really an easy trip to pack for. I cant say enough about my Triple Aught Design shaggie fleece hoodie. It's one of those items I bring with me everywhere, especially anytime we're on the water.
As always, I brought more camera gear than I used, but I'd rather have it in my big Pelican Box and not use it than need it and not have it. Once it's all stored away in the waterproof box, there is no need to worry about it while on the water.
Once loaded up, we pulled out our Suwannee River Wilderness Trail Paddling Guide and headed south towards the Santa Fe. One of our main reasons for wanting to do this section of the river right now is the Suwannee is at a 90 year low. Talking to one of the locals that lived along the river, they referred to it as 'Pool Stage'. When I asked him what that meant, he said "Normally the river has a pretty strong flow, but when it's this low, the flow almost comes to a complete stop, so its more like a pool."
Being as we were floating the river on a Monday morning, we never even saw another boat on the water the entire first few days.
Floating up the Santa Fe we made it pretty far, but never made it up to any of the springs we had planned to swim in as we hit a rock bulkhead that we could not cross. I'm guessing you normally never see many of the blockages we were seeing. The Ichetucknee was another area I was really looking forward to as the entire river is crystal clear water. Cindy and I have wanted to paddle it for sometime now, but life keeps getting in the way.
When we pulled up to the mouth of the Ichetucknee, we hadn't even pulled in a full boat length and hit the rocky bottom. We anchored just outside in the deeper water of the Santa Fe and got out the paddle boards. I tried to paddle up stream, but due to how shallow it was, the current was moving really fast. After maybe a hundred yards, I gave up and let the swift current float me back to the boat.
We put the paddle boards away and floated down the river to where we had seen a restaurant/campground on our way up. Ellie Ray's Campground is a little bit of everything. It has a beautiful RV Campground, Cabin's, a nice pool, docks for boaters, fuel (If you can find the maintenance guy) and a restaurant that overlooks the Santa Fe River.
In all my time I've lived in Central Florida, everyone we talk with comments about Dixie County Girls. If you ever hear of wild stories of fist fights, bar brawls or just crazy girl on girl fights, it usually starts with something like "So these Dixie County girls were in town". I've never experienced any Dixie County girls, but I was about to get a front row seat.
Heath and I sat out on the deck of the bar looking over the river. There was a table with a few girls sitting behind us and before we could even say a word to one another, we both sat quietly listening to their conversation. It's not like we were eavesdropping, they were talking very loud, and every other word was a 4-letter word starting with the letter 'F'. I think we sat there for at least an hour, and other than ordering our food from the waitress, I don't think either of us spoke a word to one another. We both just listened to the conversation going on behind us, any of it would have made the nastiest biker, trucker or life long sailor blush and probably hide from them. I'm just thankful that Cindy and Jolie were not with us or these girls would probably have probably tried to start a fight with them.
As we left Ellie Ray's, we put the boat up on plane and hightailed it back up the river to get close to where we had launched from early this morning. By the time we dropped the anchor on a secluded section of the river that was far from any homes or civilization, the sun had set and we were both pretty tired.
We set up the mosquito netting and got out our cots and sleeping bags. Heath asked why I was getting into bed while he was still unrolling his sleeping bag? I looked at him and said "It's dark, we're on the water with nothing to do! What are you staying up for?"
He laughed and said "Damn, it's only 8pm. I normally go to bed early, but this is REALLY early." This time of year, it gets dark early, so there was really no need in sitting up all night. I think we laid there for awhile in our bunks talking about the day, boats, floating the river from different areas and boats. We would drift off to sleep, an owl would screech from the shoreline which was only about 20′ from us, we'd wake back up and watch the stars for awhile till you'd fall back asleep….and this would go on and on for the remainder of the night.
At one point the dew took over. That was where the story started was with everything soaking wet. Luckily, my jacket kept me warm and dry, because without it, I'd have been miserable.
The next morning, the sky was just starting to lighten when Heath started getting the coffee ready. When I asked what he was doing, he said "Cindy told me how important your morning coffee is. I went to the new coffee shop in Cedar Key and bought their best coffee for us."
I didn't want to piss him off, but I said "Save yourself the trouble, I'm not going to drink any."
He stood there looking at me and gasped "What, this bag of coffee cost me $18!!?? Cindy said you had to have your morning coffee!"
I explained the simple facts to him. Coffee makes you poop! I'm not going to drink anything that is a guarantee that I'll have to go ashore, go into the woods and poop when I can just eat breakfast and wait till we're in a park where there will be restrooms later in the day. He was flabbergasted! I apologized and we went about our day, although Heath would not let me forget it for the rest of the trip.
The day was one I'll probably never forget. We swam, paddled and explored numerous springs. I don't just mean a few, I mean close to 10 springs that ranged from small gurgling boils that were the size of a bathtub, to springs big enough we could paddle the boards into and not see the bottom. Some we had to climb over giant limerock boulders, some we had to hike deep into the woods to find the spring. Some were crystal clear and the deepest blue you've ever seen, some reeked of sulfur and were dark in color. It was a Spring Hunters dream day on the water.
The weather was perfect! Even though we had woke up with a thick layer of dew on everything, within an hour of the sun coming out, we had everything dried out and hung from the boats top to blow in the breeze. By early morning, we had the jackets stored away and were swimming in the water to cool off.
The river is down some 20 feet, so some of the springs we were seeing would normally never be seen. For the majority of the trip, we could see the bottom the entire time. At one point, we were anchored in only a few feet of water. Heath was cooking his famous Chicken Hips on the grill and I was wandering around the sandbar taking photos. I mentioned how cool the bottom of the river looked and we both sat there looking at it for awhile. I put my camera in my Aquatech Underwater Housing and laid on the boat. I hung my arms over the side and snapped a few clicks of the shutter with the camera pointed at the bottom. When we looked at the images, it was one of the coolest designs I've ever seen. You just cant compete with the artwork Mother Nature creates on her own.
Just up from the sandbar that had the cool bottom, we pulled up to Convict Springs. We anchored the boat along the shore and walked up to check this one out because they advertised on a hand painted wooden sign that there was a restaurant and a bar. We had to check it out thinking if we could get away with eating dinner at a restaurant both nights, we'd be some lucky SOB's.
This spring almost looks like a pool with a concrete surround built around the barely flowing spring. We walked up to the buildings and met a talkative camp host who filled us in with a ton of info and answered a bunch of questions we had. Convict Springs is another one of those spots that could be a vacation in itself. Situated right along the Suwannee River, it has a campground, a restaurant (That is only open weekends this time of year) and a little general store. Since we couldn't get food, we grabbed a cold beer and sat talking with the camp host for awhile. We were amazed that just a few years ago the river was at some of it's highest levels and now its the polar opposite.
Just north of Convict Spring we came upon this giant swing bridge looming in the middle of the river like a Star Wars Snow Walker in the wild. It was strange to see something so big after not seeing anything other than floating docks and a few homes here and there for the majority of our boat ride.
The following info is courtesy of Historic Bridges Dot Org: This railroad bridge was reportedly moved here from Brazil and put into service at this location around 1901, and abandoned in 1920. Its original construction date is unknown, but it displays cast iron elements and unusual details that are characteristic of early metal truss bridges. As such, this bridge is presumed to be one of the oldest surviving swing bridges in the country, if not the oldest. Its assumed age, unusual design, rare use of cast iron beams, and lack of alteration to the trusses, place it among the most significant historic truss bridges in the country.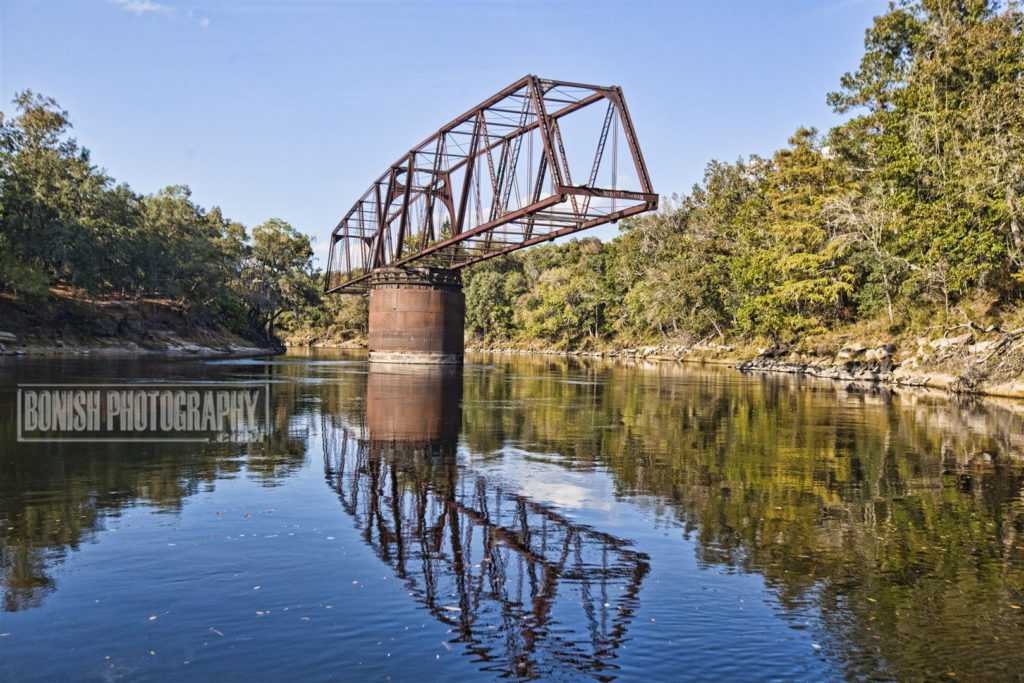 The bridge and the railroad it served has connections to Florida's governor (from 1877-1881) George Franklin Drew and his sons George L. Drew and Franklin Drew. George Franklin Drew also created a logging company called the Drew Lumber Company, which was operated along with his son George L. Drew. In 1899, the lumber company found need for a railroad to haul their materials, and they ended up buying the Suwannee and San Pedro Railroad, and extended it so that it would cross the Suwannee River. They took over the railroad's charter in July 1, 1899 and only 20 days later amended it to extend the link to places like Mayo, FL. This new, extended route needed a Suwannee River bridge.
George L. Drew died in September 27, 1900, and Franklin Drew and George L. Drew took the lead in the railroad endeavor as a result. They had purchased a bridge for $15,500, which reportedly came from Brazil, which was barged into this location to serve their new section of railroad line. Reportedly, the eastern approach grading work was completed by May 8, 1901. It is thus assumed the bridge was installed around this time. The Suwannee and San Pedro Railroad was merged with some other railroad companies into the Florida Railway in 1905. The railway did not last, partially due to completion from other railroads, and from 1918-1921 the railroad was dismantled. The bridge however was not scrapped out, and instead in 1920, Suwannee and Lafayette Counties purchased the bridge for potential use as a highway bridge. This apparently never panned out, and the bridge has remained standing abandoned in the open position to this day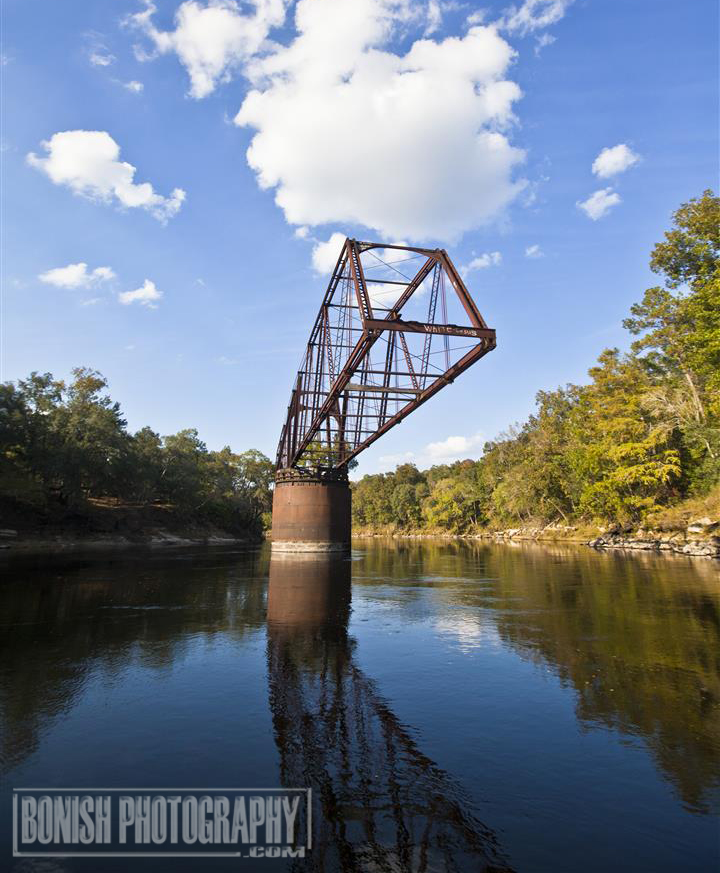 North of the Swing Bridge we ran into another rock bulkhead that stopped our northern progress for this trip. We decided to turn around and try and make it back down to one of the areas that had a section of rapids to anchor and camp for the night. We figured it would be better to sleep near the sound of rushing water over rocks to lull us to sleep.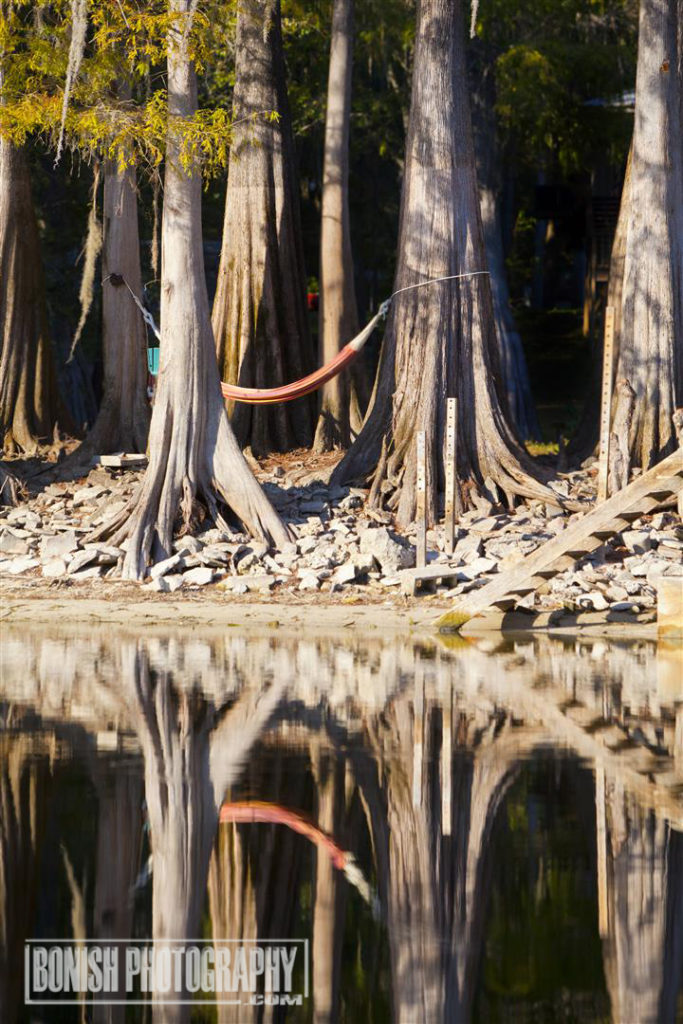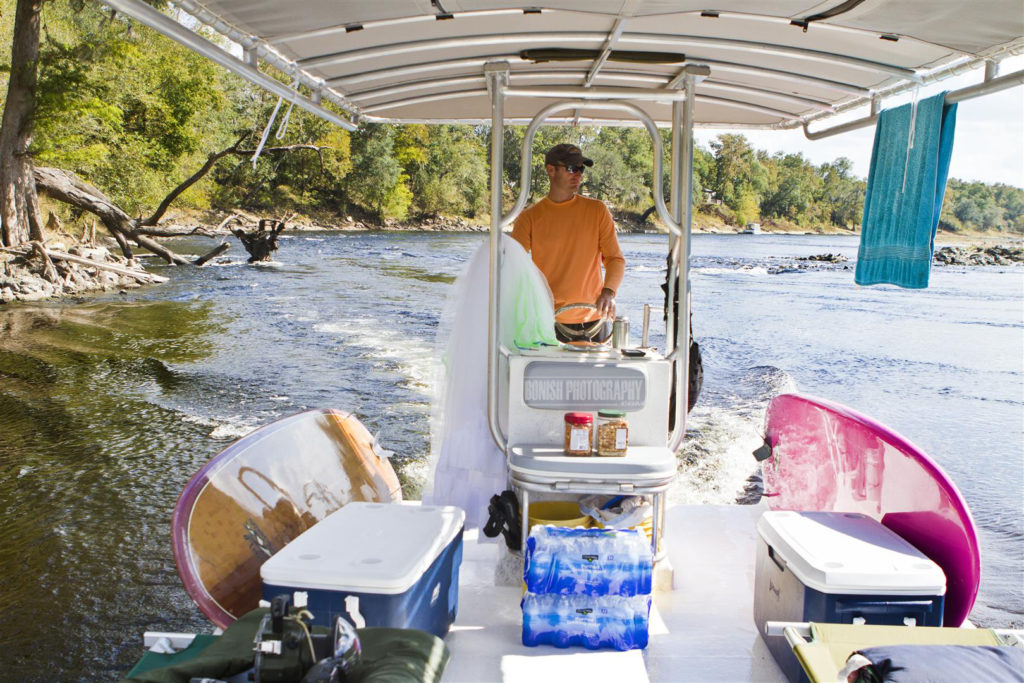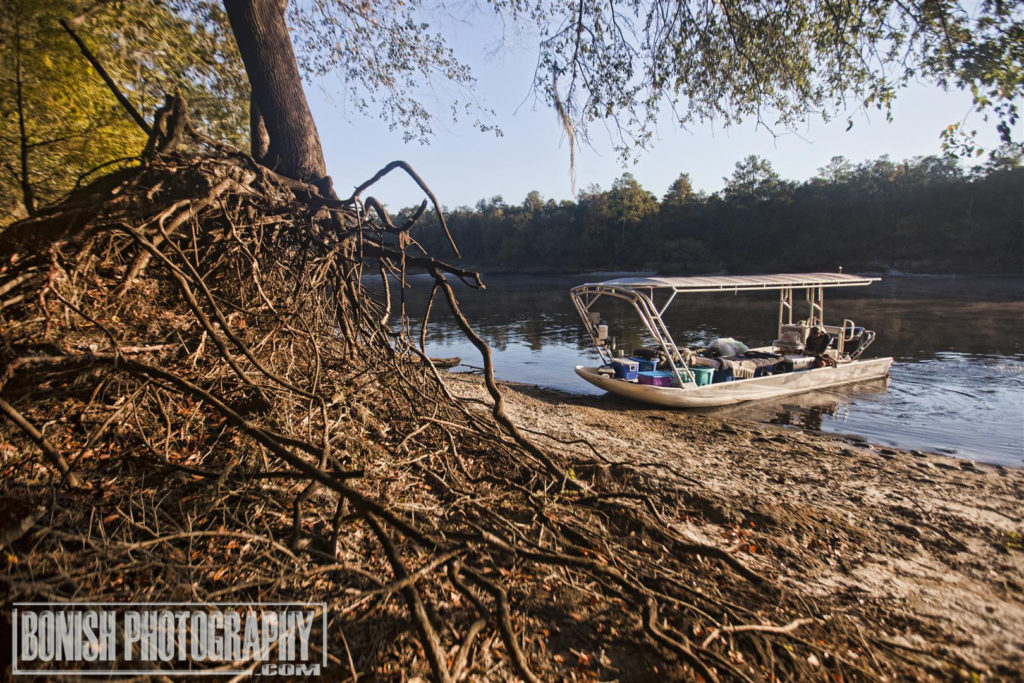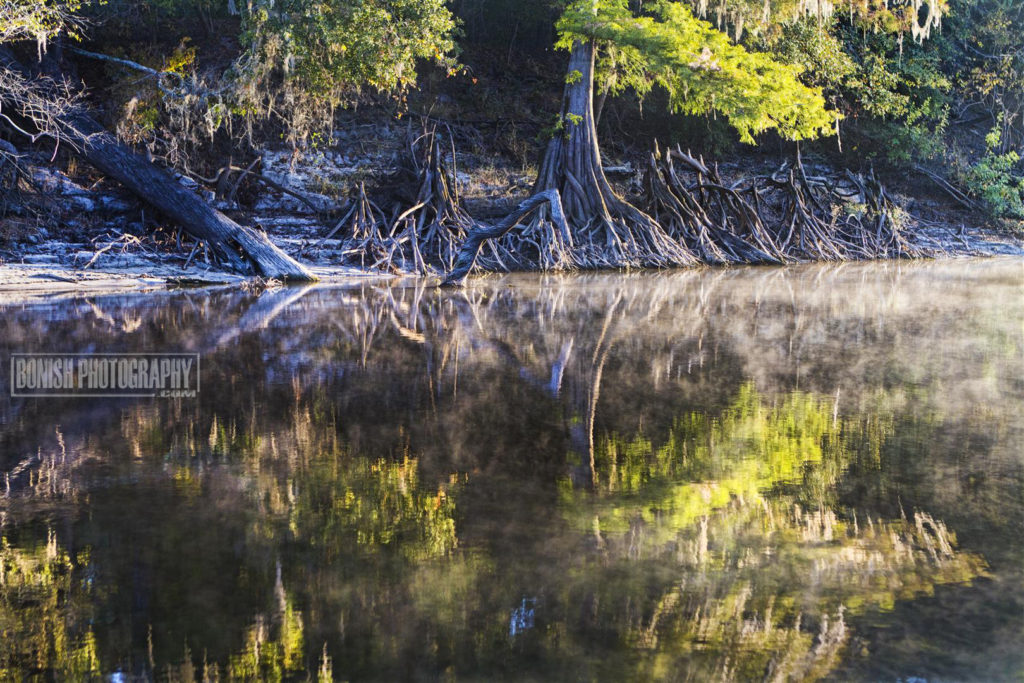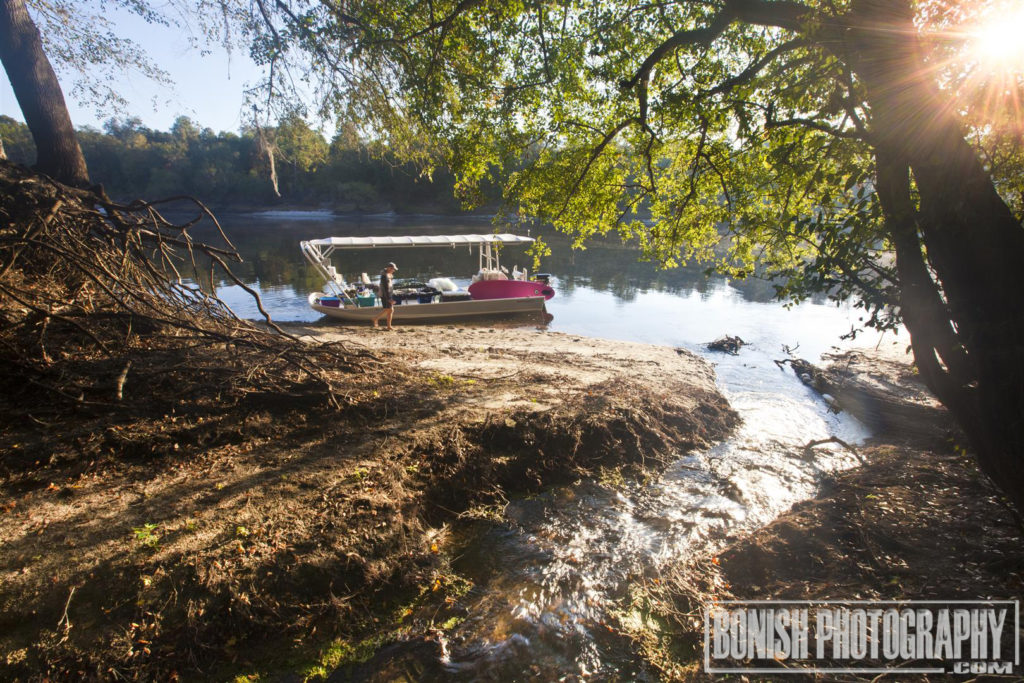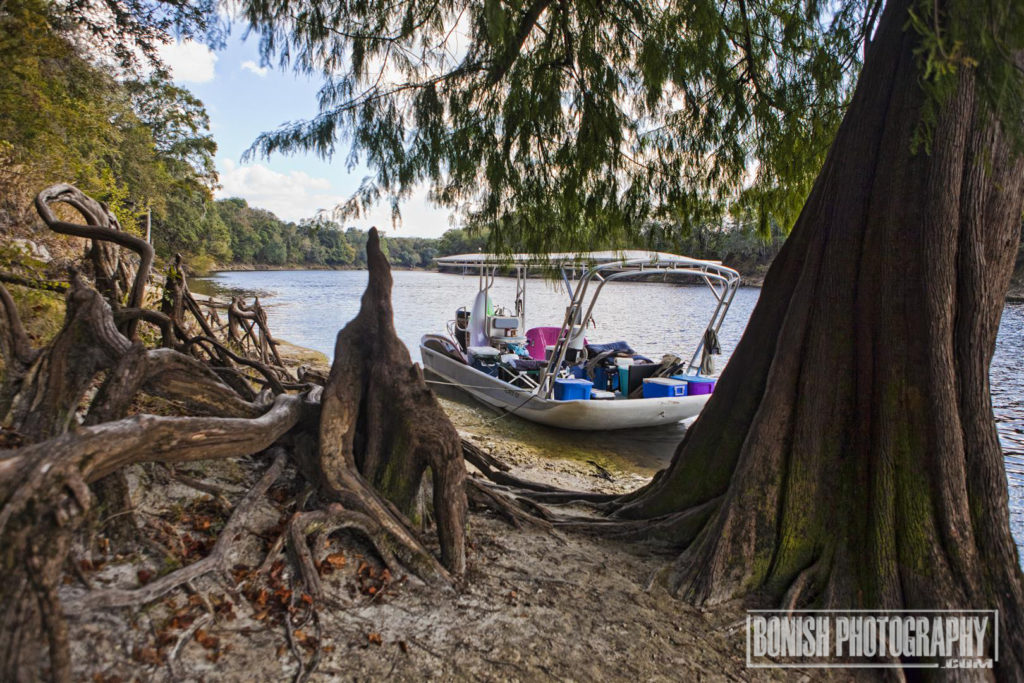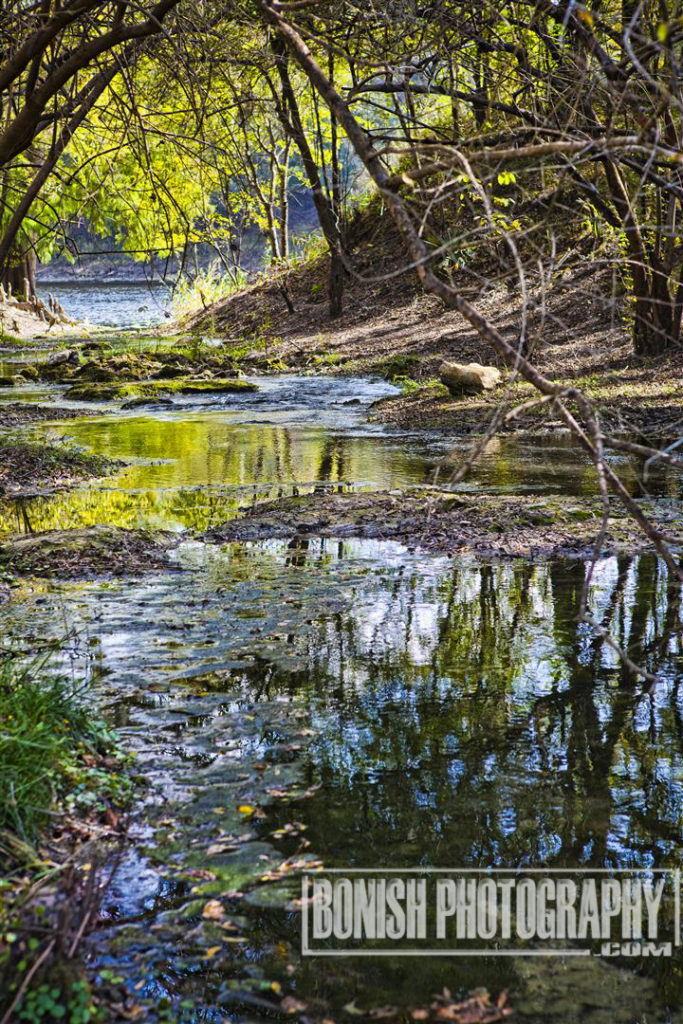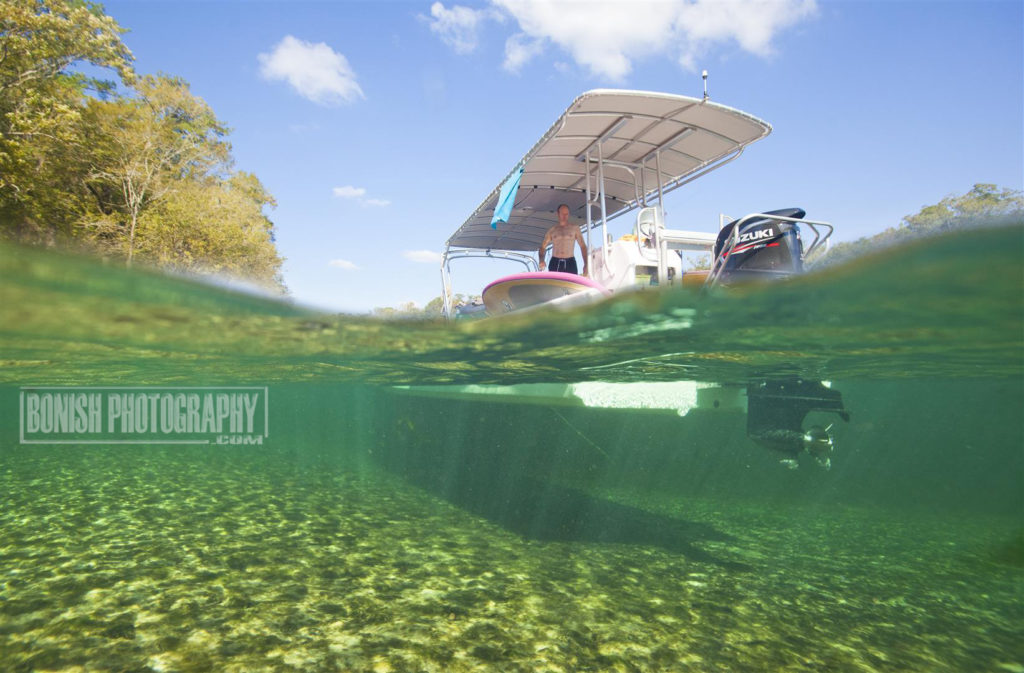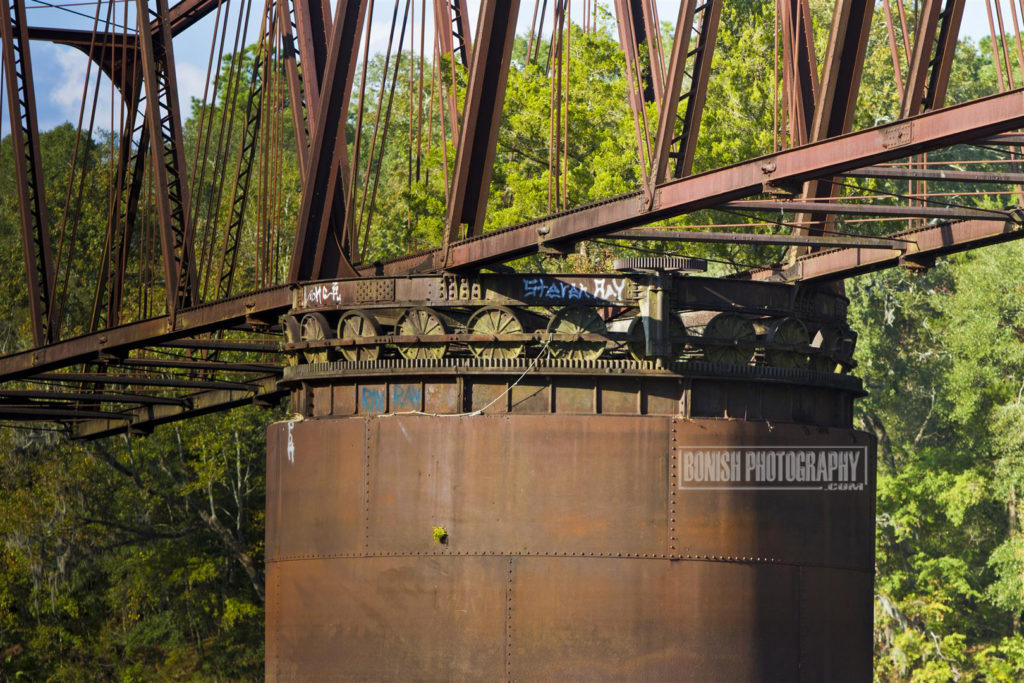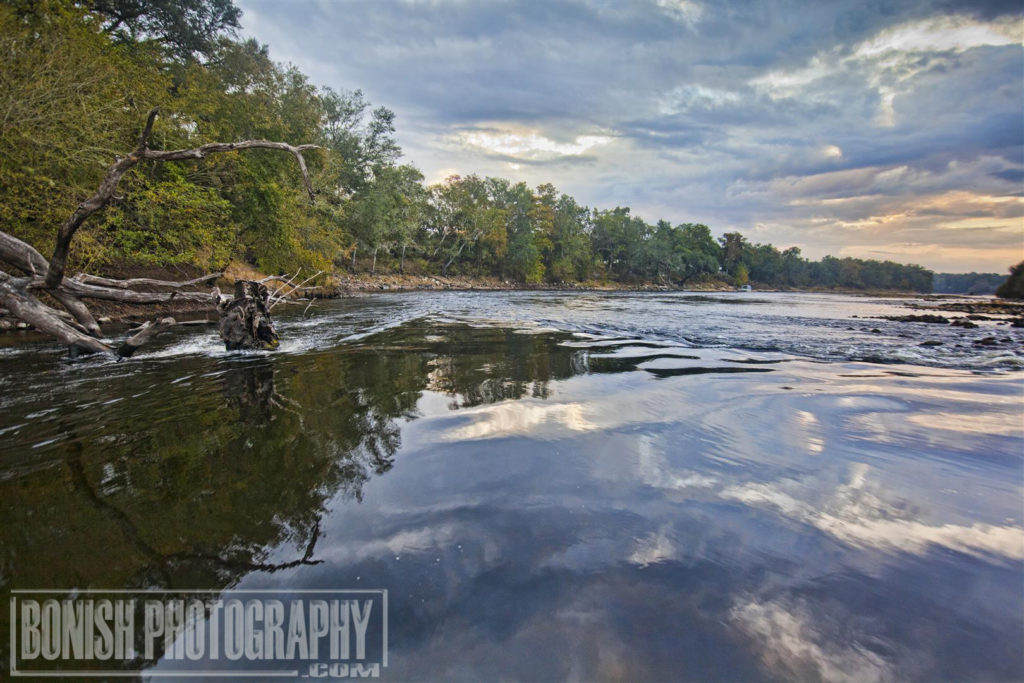 The remains of the steamship, Madison, are located within the boundaries of Troy Spring State Park in Troy Springs, Florida. The Madison was originally constructed sometime between 1844 to 1854 for Captain James M. Tucker. It was named for Tucker's hometown, Madison, Florida and it originally served as a floating mail service and trading post. In the 1850s, there were few road going into or out of Troy, and those that existed were often in poor condition. Additionally, the railroad had not yet arrived. For transportation, commerce and basic necessities, area residents relied on the service of Captain James M. Tucker and the steamboat Madison. Captain James Tucker had his ship, Madison, built with a very shallow draft especially intended for the frequently changing water levels of the Suwannee River. For many years, the ship served as a floating mail service and trading post. In 1861, at the beginning of the Civil War, it was used by the Confederate forces as a privateer and jerry-rigged gunboat. In 1863, it was scuttled in the spring, upon the order of its owner, to prevent it from getting into the wrong hands.
It was amazingly cool to snorkel over the ribs that are still visible in the shallow floor of the spring run.