How To Be A Better Explorer
These 13 tips are not my own writings. I saw this on a poster and it hit very close to home. They all seem to be somewhat of a standard Cindy and I have always tried to live by while on the road and traveling. If you follow them, they allow you to see deeper into your surroundings. I'm pretty sure if you live by these motto's on a day to day basis, whether you're out exploring or not, they'll make your normal days even in your back yard more rewarding.
All of these tips can also help in writing, photography or story telling by making you look at normal things in a much different light. Pay attention to your surroundings, no matter how small or minute they might be.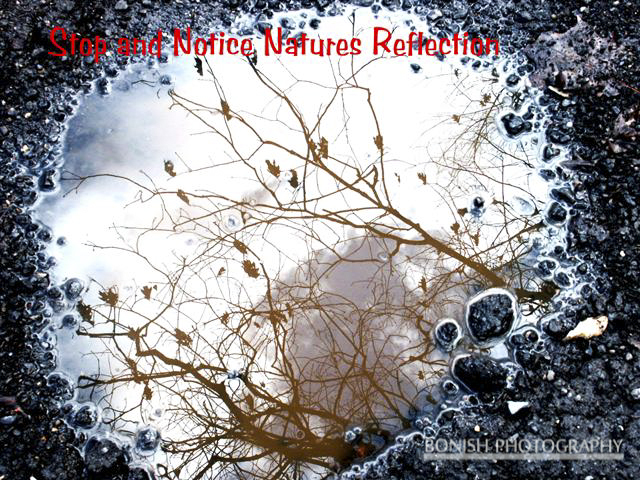 While raising our daughter, I had typed up a quote I had found and hung it on the refrigerator. It hung there for years amongst all the other school notes, report cards and grocery lists. Who knows if she ever paid attention to it, but it was something that Cindy and I always looked at and kept close to heart.
It simply read "Interesting People Are The Ones Who Are interested"
My take on it was….ask a lot of questions while visiting new areas. Don't brag or talk about yourself.  When talking with others, Talk Openly. Answer honestly. Share your experience, but don't ever boast. So along those same lines, here are some more truths that will make you enjoy your next adventure even more.
_________________________________________________
1. Always Be Looking (Notice the Ground Beneath Your Feet)
2. Consider Everything Alive an Animate
3. Everything is Interesting! Look Closer!
4. Alter Your Course Often – Don't Be Afraid to Get Lost
5. Observe for Long Durations (And Short ones)
6. Notice the Stories Going on Around You
7. Notice Patterns – Make Connections
8. Document Your Experience (Field Notes) in a Variety of Ways
9. Incorporate Indeterminacy (I had to look it up too 🙂 )
10. Observe Movement
11. Create a Personal Dialogue With Your Environment
12. Trace Things Back to Their Origins
13. Use All of The Senses in Your Investigations
_________________________________________________
It's that simple. Print these out, laminate them, write them down on the front page of your next travel journal. Re-read them till them become second nature and you find yourself doing them without even thinking about it. At that point, you'll become a better explorer and your travels will be more rewarding.
I'd also like to elaborate on a few of these key points, especially #8. In 4 years of non-stop travel, it was amazing to me how many times I had to go back and reference my field notes, pictures, storyboards and tips I jotted down to myself when it came to re-writing  or reminiscing about a specific adventure.
When traveling to a new area, a super quick way to document what you're seeing is to snap a quick photo of the storyboards most areas provide. They've obviously gone to great lengths to make sure these are as accurate as possible and they're a great way to quickly go back and pull up some info you might need later on in your travels. With everything being digital these days, there is no reason to not take as many of these mementos/reminders as possible. Who knows when you might need to look back on that info, so snap away.
Another one of those tips that is very important is #11. While traveling, Cindy and I both found that when in a new area, if we simply sat and listened to the locals, and kept asking a bunch of questions about them and their area, we could usually learn more about the area, especially inside information that most would never hear because most people like to talk about themselves, their hometowns, their childhoods or their families, especially if the people asking the questions are interested, and that's the key ingredient…Be Truly Interested!
We asked these questions because we truly were interested. Why else would we be out exploring their areas if we weren't? When you are exploring, forget talking about where you're from or telling any of your own stories. Save that for when you're talking to someone new visiting your home town.
Instead, ask them about their favorite places to go watch the sunset, their favorite places to go watch the sunrise. Ask what they do on their nights off from work, or when they just want to kick back and relax. You'd be amazed at the places people told us about, usually with the conversation starting something like this "You want to hear about a great place to go, that I can bet no one will ever tell you about in any travel book…"
But remember one thing when talking with locals. Don't ruin that bond or trust by damaging their area, or exposing it to something it's not used to. On numerous occasions when folks would tell us about this secret hot spring, that magical waterfall or a dinosaur print left in sandstone that no one knows about, would we promise to not divulge the location and we ALWAYS kept that promise.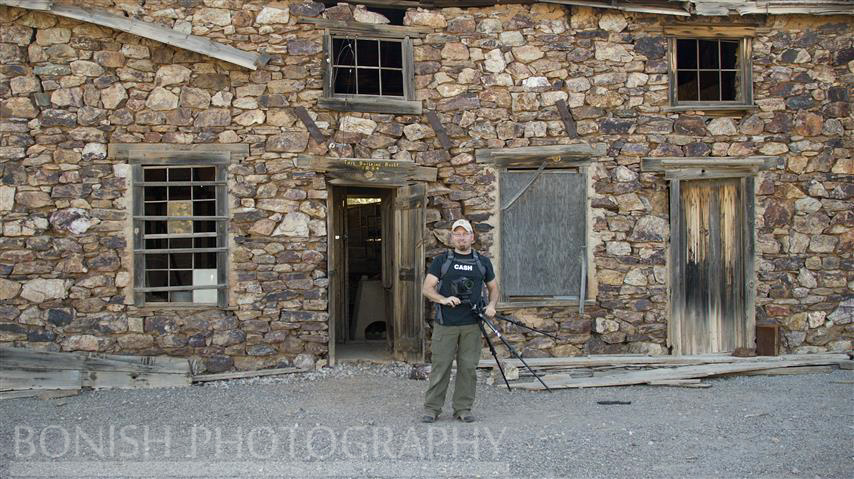 We might post a photo or two, maybe hint to the state or town we were in, but I'm not going to post the GPS coordinates so it becomes the next hot spot in a travel magazine. That would be breaking the trust of those locals who provided us with the information to begin with.
Another tip that I cant stress enough is to just SLOW DOWN. So many people we talk with will ask questions like "We're only going to be here for 1 day, how many things can you recommend that we can cram into our visit?"
In my mind, that's a scenario for disaster and you'll probably go home feeling like you actually missed more than you saw. If I'm only going to be in one area for a short time, I'd rather pick one thing, and saturate that one thing as much as possible. We had to go to Tennessee for a funeral awhile back. Gatlinburg has so much to offer as the Gateway to the Smoky Mountains, but we only had one free day away from the family. Rather than try and cram as much into one day as we could, we simply went to Cades Cove and rode our bikes through the park.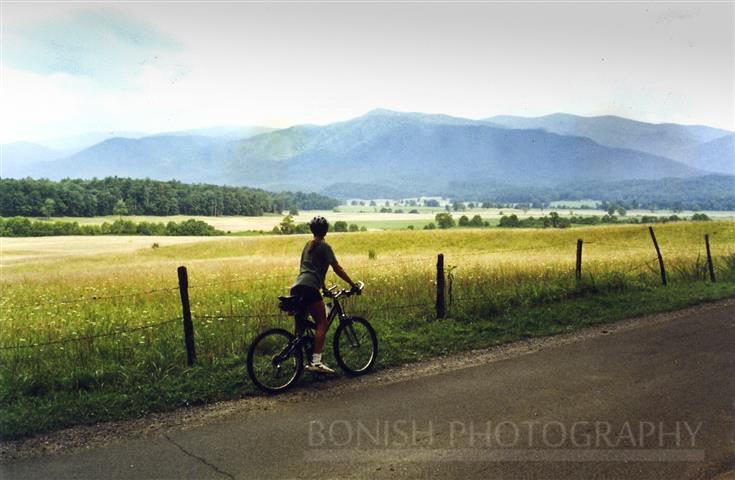 When most visitors are in their vehicles stuck in traffic on the 11 mile loop, to ride it on a bicycle offers a unique experience and allows you to absorb much more of the openness and scenery the park offers. Being able to use all of your senses to smell the fields, hear the birds, deer and bear, and actually get a workout while enjoying all of this was the perfect escape from the funeral itself.
In a re-cap of how to be a better explorer, SLOW DOWN, ask questions, notice your surroundings (ALL of THEM), take more photos, more notes, and enjoy yourself.
Forget the Box, just think Outside!