Senior Photos in Cedar Key
One of my favorite types of photography is people. You can never get two photo shoots to go the same, and each time is a completely different experience. Models can be very hard to work with, so I find that I enjoy working with kids or young adults much better than working with a professional model. Photographing kids has to be one of my favorites as they don't have any idea what to do or what to expect, so you usually end up with candids that show their true personality.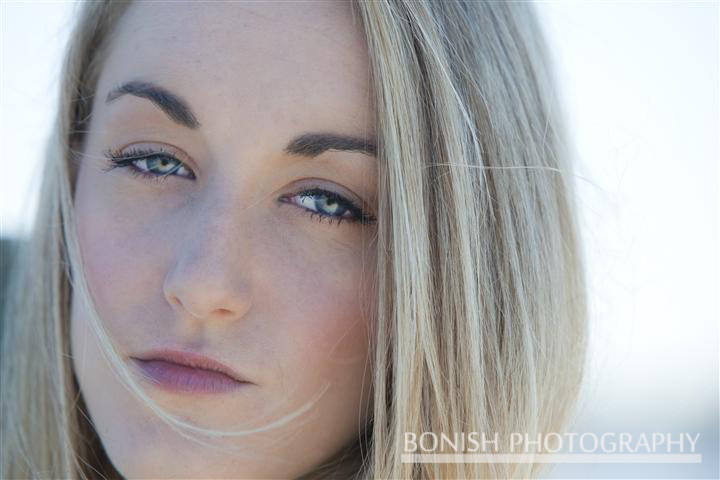 Senior portraits can be a blast, as long as the senior you're photographing is willing to relax, have fun and work with me. I like when they come to the shoot with some of their own ideas. When we lived in Michigan, we worked with lots of models, children and adults. Cedar Key is such a small town that I've yet to work with any of the locals when it comes to portrait photography. Senior portraits are something I take very seriously as it is a chance to give the person asking you to photograph them a memory they'll usually keep with them for the rest of their lives. It's right up there with a wedding shoot or a child being born. Think of the photos you have in your house of yourself or family. The photos usually sitting in every household will be the birth/baby photos, the senior portraits and the wedding photos. The rest will be a few vacation pictures mixed in, but the timeless ones are the first three I mentioned.
I've been hired a few times for portrait work here in Cedar Key, but those were usually people that were coming in from out of town who just wanted to use our scenic beaches for their backdrops.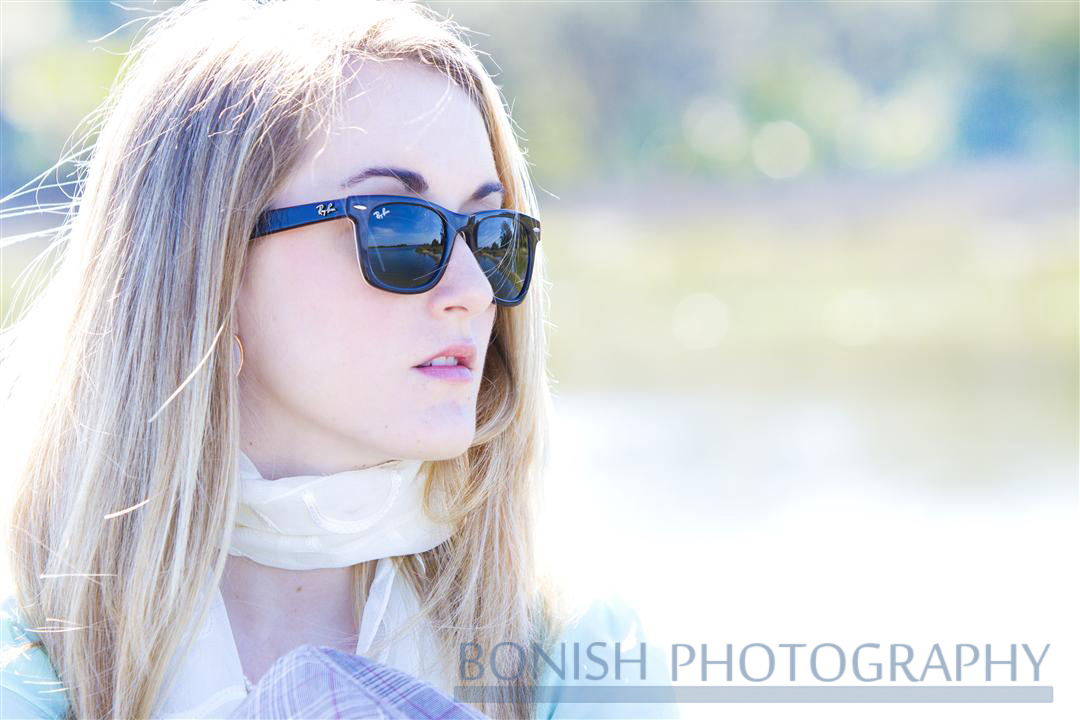 One of the local girls I know from working with the Yearbook Class at the Cedar Key School, a beautiful and talented senior named Chloe had asked if I'd be willing to take her senior portraits this year. I jumped at the chance since it had been awhile since I've pointed the camera at a person, rather than an animal or a beautiful sunset. I don't have one particular subject that is my specialty like so many photographers do. I enjoy just about anything that presents itself as a challenge to my cameras ability to record the light surrounding it.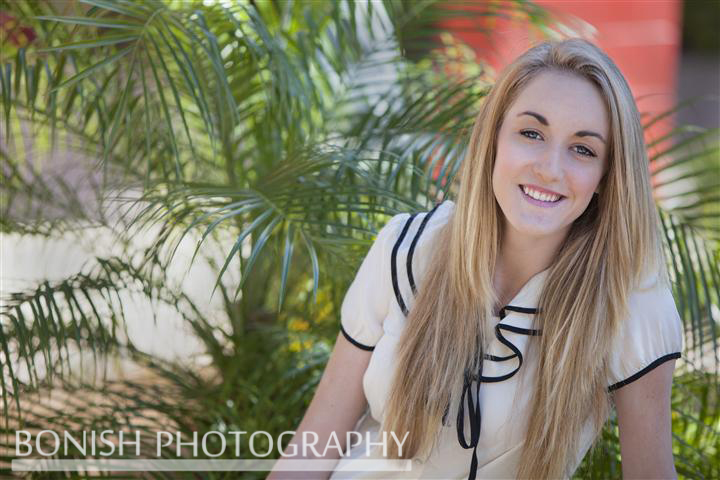 My take on Senior Portraits is to focus on the subject itself. It doesn't really matter what she's wearing, or what the background is. The image should be all about them, their face and their expression. Too many times will photographers muddle up a great shot by including too much in the background or allowing the viewer to get drawn away from the subject due to not using the correct depth of field. I hope this first day with Chloe proved to be a good start, here are a few shots from my afternoon secession with her. I think we did really good together and I'm already looking forward to our next secession where we're planning to head out to the schools track and to the beach to combine both her athletic side and the fact that she's been born and raised on a Florida island.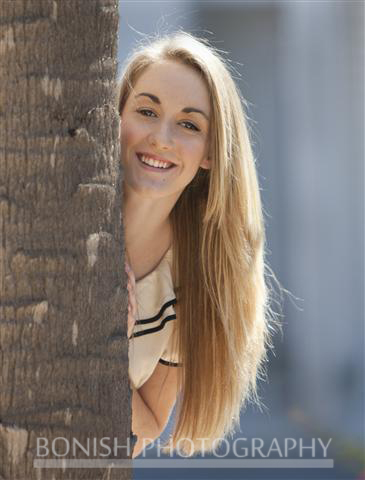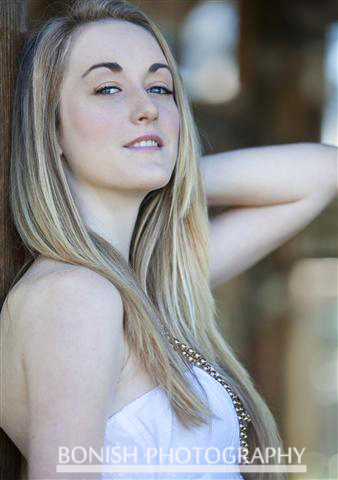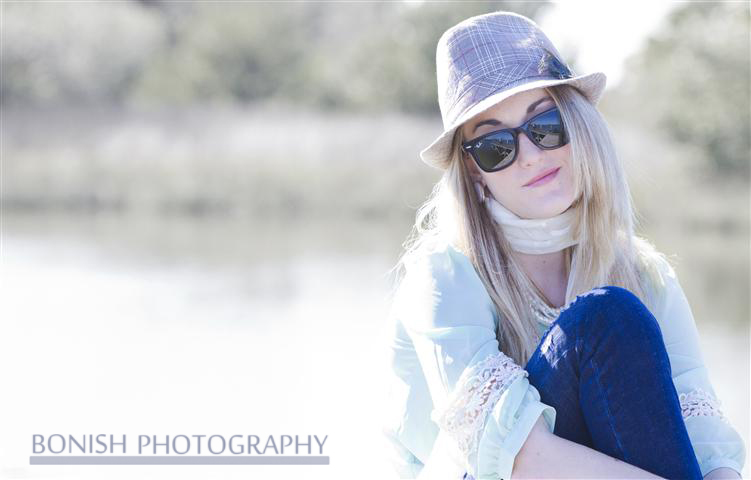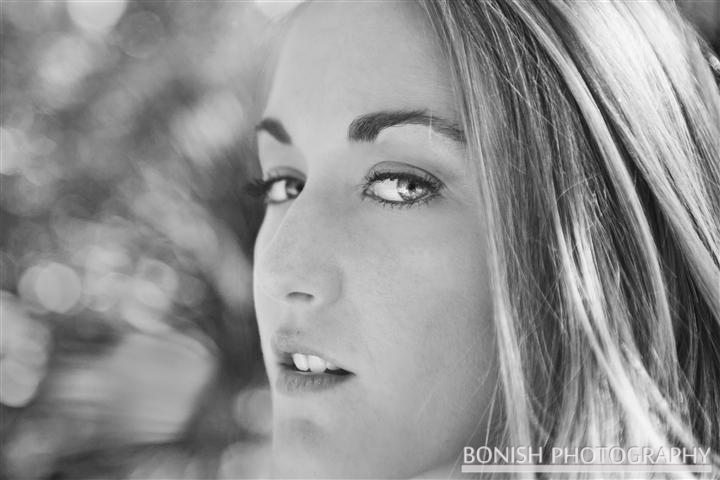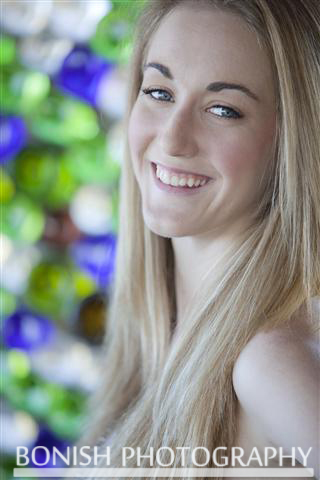 I thought the glass bottle wall in the tiki bar made for a unique background in that last shot. Chloe and I had both started a board on Pinterest where we posted shots that we liked so we would see what one another were thinking about. One of our shots we had posted was a girl jumping in the air with her hair flying up. She had a flowy dress on which was also flying up in the air that showed a lot of movement. We tried this out by bringing Cindy's little exercise trampoline out to the end of the dock behind Chloe's house.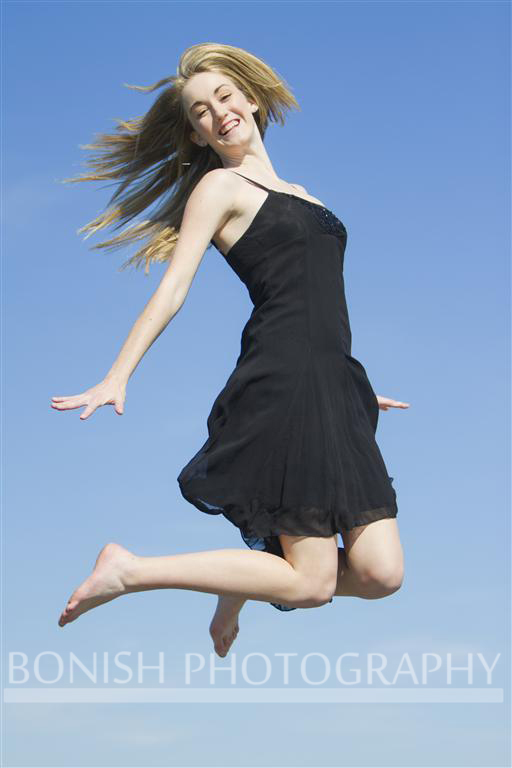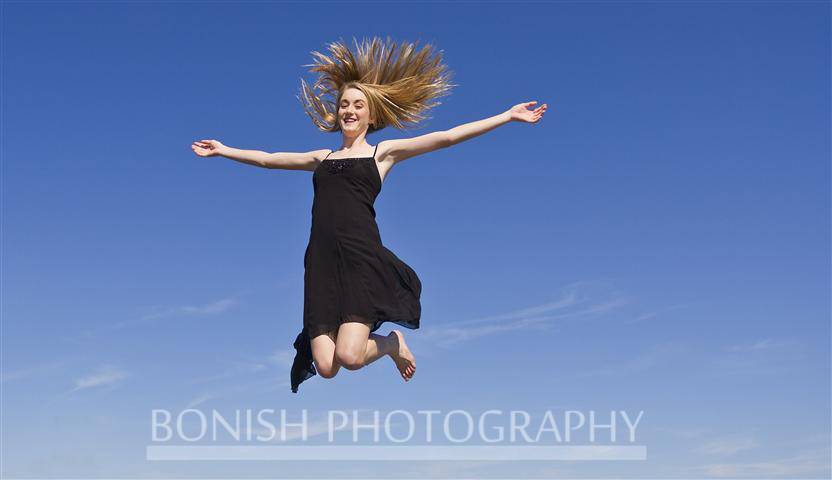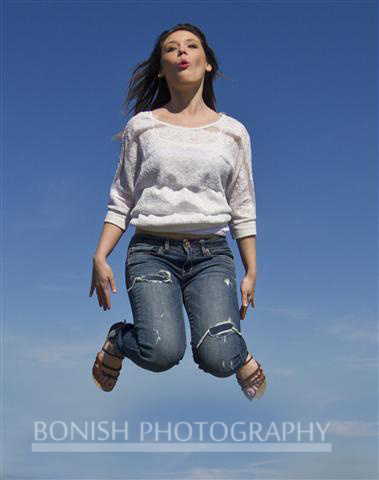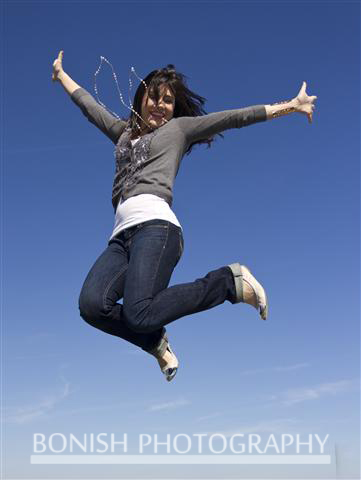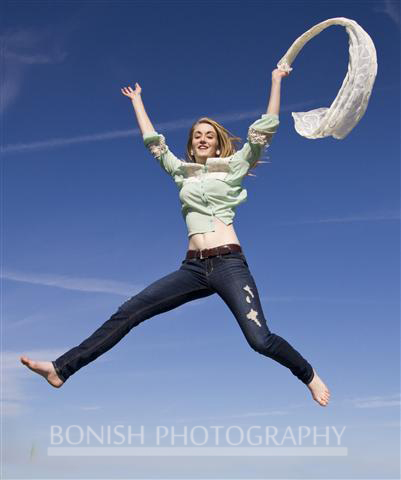 This made for some fun times as the girls practiced jumping without falling off the dock. Chloe had asked her best friends, Sarah and Mikayla to spend the day with us so she'd have moral support and I'd have a couple of assistants if I needed help with a reflector or a fill-in while she was changing outfits. This helped out really well while she'd be changing her wardrobe, I could find the next scene and use one of the girls as a model to find the right settings on my camera. I forwarded these photos to Heath and Jolie saying "Sarah helped out today acting as my model, and I think you both had better lock her up till she's in her late 20's!" Sarah is their daughter who is only 14 or 15 years old!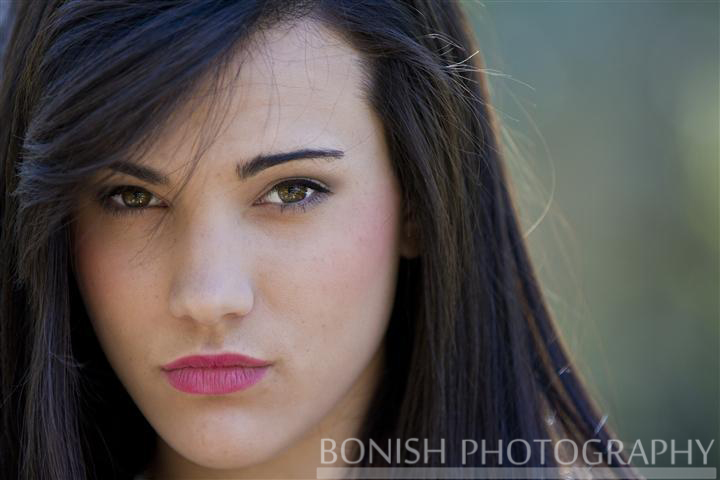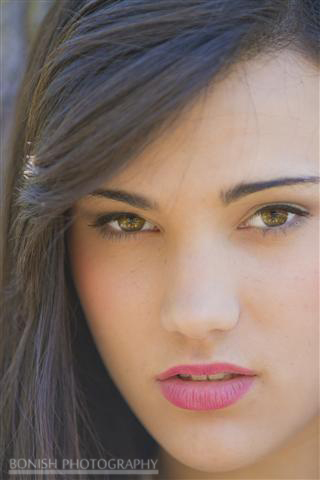 Another shot we had found that we liked was a little girl blowing what looked like confetti out of her hands towards the camera. Chloe cut up a bunch of scrap paper and planned on getting a shot like this too. When I explained it to Cindy, she spent the morning cutting up a small Tupperware bowl filled with confetti telling me that the shot would take multiple tries to nail, so I had better have way more confetti than I planned on. Thank goodness Cindy did that, as it took us about 5 tries to finally get the shot right.
This is much harder than you would think. Not from the photography stand point, but try and get your picture taken while you're blowing into your hands super hard and have your face still look normal. We got a bunch of shots where the confetti looked really good, but her eyes were closed from the pressure she was blowing or her cheeks were filled too big. Either way, it made for a fun shot to try out.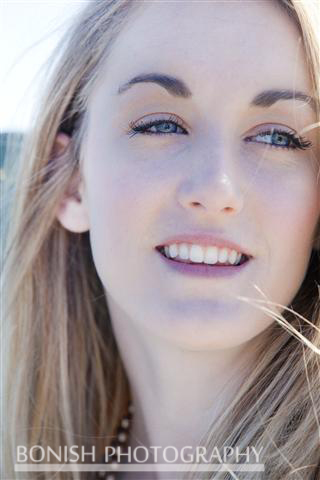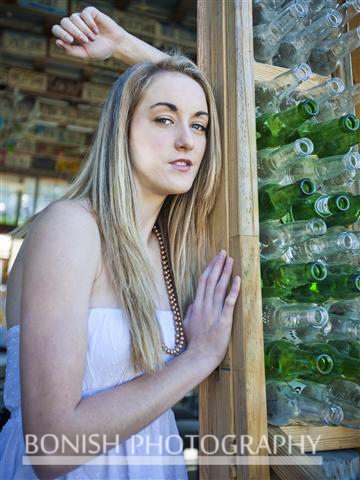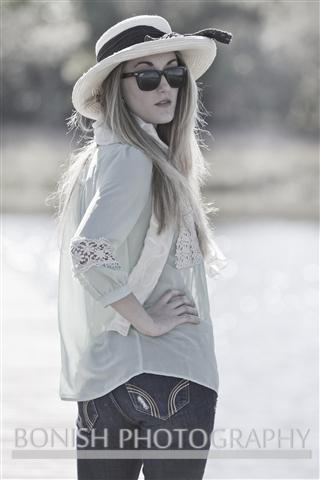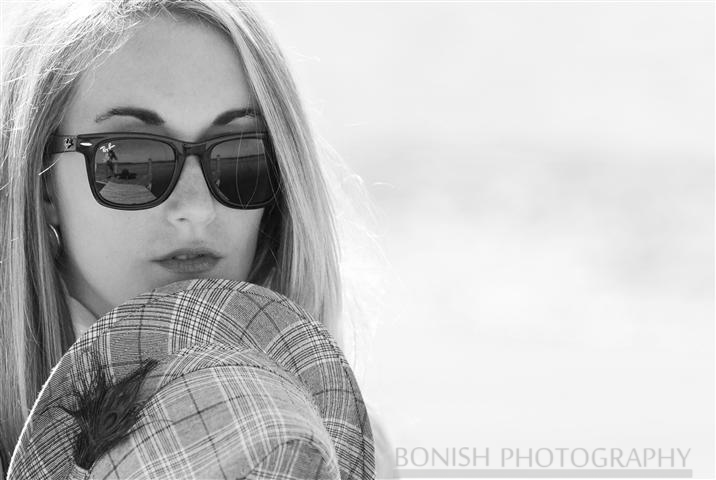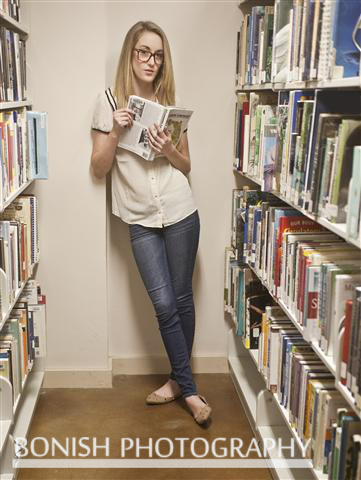 And then there was this picture. While adjusting something in the camera, I look over and Mikayla is holding my Canon 70-200mm lens like this? I ask her what she is doing to which she replies "The glass looks so cool if you look into the lens this way!" I just busted out laughing while I snapped this photo.