What a Busy Life We Live!
Where does the time go these days?  It seems I sit down on a weekly basis with full intentions to update this blog, and next thing you know, I've answered a few emails, clicked on a few links, answered the door or the phone 3 times and next thing you know my day has flown by.
In the time it took me to type that paragraph, I've had to go out to the Tiki Bar because Coca-Cola just showed up with a delivery and I've heard my phone ring twice, but decided I need to get some thoughts and ideas jotted down before it's too late to turn back.
I was talking to my mother on the phone the other day as she scolded me for not calling her more often.  I tried to apologetically explain that with the Tiki Bar being open 7 days a week, the Low-Key Hideaway being as busy as it is, this settling down to take a break from fulltime travel has consumed our lives much more than we ever thought it would.
I can just never find the time to get to many of the things I plan on each week.
Our daughter and grandson came to visit us last week which showed us how Un-Child-Proof our house is.  It seemed we were chasing the kids around non-stop trying to keep them from picking up things easily broken by a toddler.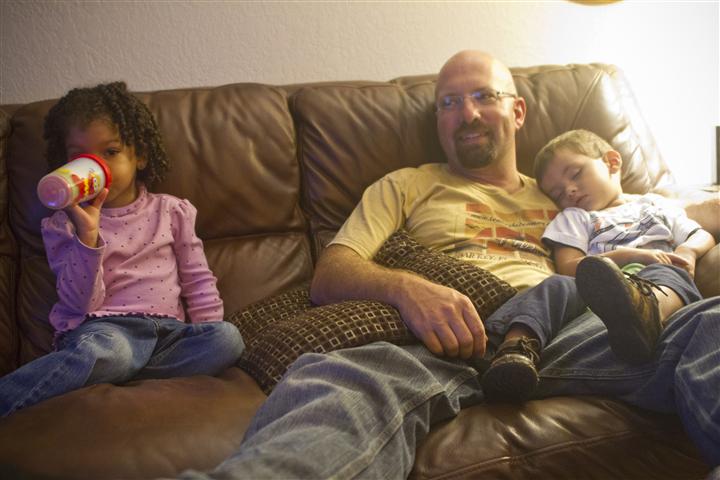 Grandpa Pappy with Jazper passed out on his lap and little Gabby not too far behind
We had big plans to spend the entire visit out on the water or galloping up and down a empty beach so we could wear them out and not have to worry about how un-protected our house is from an 18 month old.  But when they arrived, the weather just happened to have turned really cold and cloudy, which kept us cooped up inside the house the entire time.
Since the Low-Key Hideaway is adult only, we really couldn't be outside doing much in the back yard or out on the dock because so many of our visitors are staying here specifically because we're 'Adult Only'.
So we spent lots of time playing on the beach downtown and in the Cedar Key Park which has a HUGE play structure that always is a big hit for those visiting with little ones.  Donielle had brought her boyfriend, Brad, with her who also has a beautiful little girl.  Gabby and Jazper seem to get along great and I think having a sibling to share toys, food and attention with is a really good thing for any kid.
It was great seeing them and showing Cindy and I how hectic that lifestyle is and was for us.
With the past few weeks weather here in Central Florida getting so chilly, Cindy and I decided to add a little wood burner to the Tiki Bar.  We figured this would add some ambiance to the already cozy atmosphere and keep visitors nice and comfy while watching the sunset and enjoying their favorite beverages.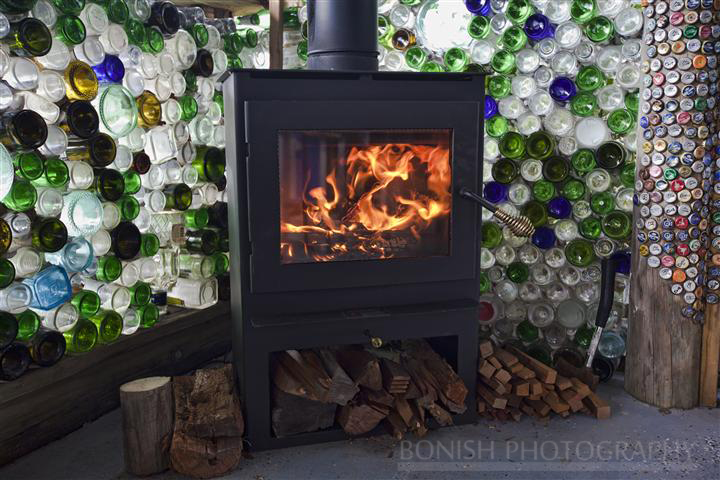 Cozy Little Wood Burner inside the Hideaway Tiki Bar
Since it's a free standing unit, we wouldn't have to worry about pulling any permits or paying anyone to install it for us and we were able to get it set up in a few hours time with nothing more than a cordless drill to hook the stove pipes together.
The big glass window gives that warm feeling with the fire stoked and it gives off an amazing amount of heat to really help keep the cool night air out of the tiki bar.
To aid in keeping the heat inside the tiki bar, I've added a few more glass doors to act as wind blocks.  This will be the first of building materials that I went out and bought brand new, but I had been shopping around on Craigslist for weeks and haven't been able to find any used materials I could have put together, so I finally just broke down and went out and bought brand new glass storm doors.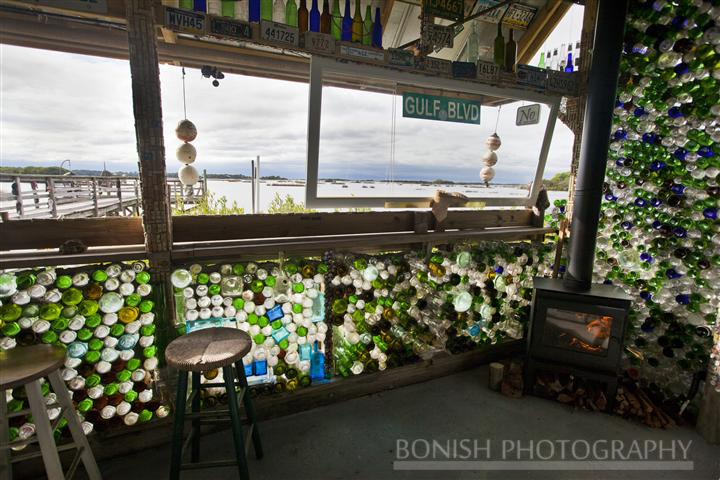 You Can See the Fireplace with the Storm Door Hung Sideways to help block the breeze
Normally I wouldn't be able to afford multiple glass storm doors, but one of our regular patrons said he was sick of sitting in the tiki bar each night freezing his butt off.  So when he was questioning why I hadn't hung more doors to help block the cold wind blowing in off the water, I was explaining that the new doors were $120 a piece from Home Depot and I couldn't afford it.
He pulled a Hundred Dollar Bill out of his pocket and slapped it on the bar.  He said, "There is my contribution!  Now go buy some doors!"
The next morning I drove down to Home Depot to pick them up.  I was looking on the shelves and could only find one of the no-name glass storm doors they had at this $120 price.  I went and found a sales person to help me find them.  After looking through his inventory, he said "It looks like we're out of them, so just grab the next model up and take two of those."
I questioned his logic as the next models up the line were Anderson Storm Doors that cost $197 each.  He just said "Yep, that's our policy, so you'll luck out today."
DAMN!!  If only I was putting these on our house or something.  I felt guilty buying them to simply hang them sideways off a ramshackled together tiki bar, but sometimes you take what you can get and I wasn't complaining on this deal.
In the past few weeks, I've shot two weddings here in Cedar Key which is another reason I can't seem to find the time to get too much done.  Editing wedding images can take days of culling out the shots where someone has their eyes closed, not the right look or just not the shot I was looking for.
I find it funny that I used to be so stressed out over Weddings that I'd loose sleep when getting ready to shoot one.  Now I actually enjoy them and they have become one of my favorite things to shoot.  I like the feeling that this day is one of the most important days in someone's life, and they've asked you to be a part of it.  It's a good feeling.  Especially when you can capture the right moments that they'll look back on for the rest of their lives.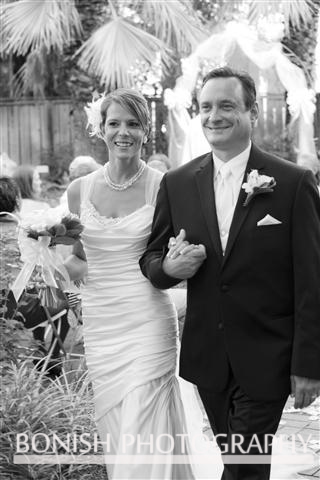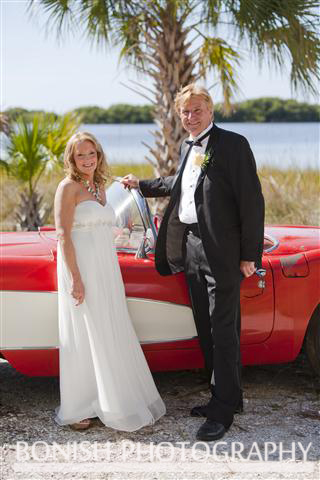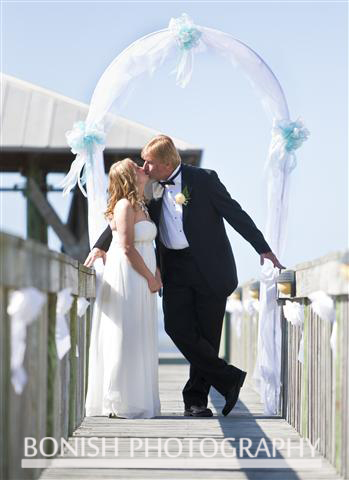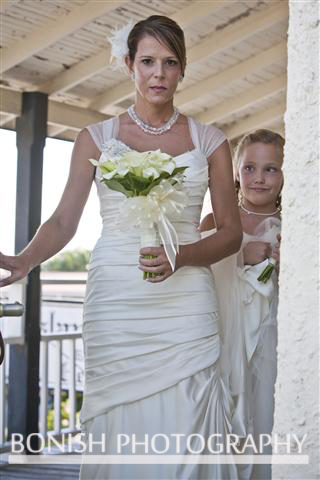 We're still working on getting the boat outfitted with all the little things that will make it a cruiser rather than a work boat.  I've ordered everything and actually had plans on bringing it in to get it all installed, but with the family showing up for the Thanksgiving Holiday, we decided to keep it here rather than be without it during that time.
I cant wait to have everything put on it and be able to talk about it in detail.  It'll be a very cool boat once we have everything done.  We're also getting ready for the upcoming Cedar Key Christmas Boat Parade, and that'll be a big deal to have everything ready for that event.
We've met with the girls that put on the boat parade and upped the giveaways and prizes awarded for the contest.  We also came up with the idea of having a big trophy that would have the name of that years winner engraved on the bottom of the trophy.  Each year the winner from the previous year will have to hand off the trophy to the next winner so that new winner will have bragging rights for the entire year.  Sort of a take-off of a Stanley Cup Trophy or something from the big leagues.
I cant wait to see the boats this year and see how this goes.
A few days ago we headed out with Tidewater Tours on one of their Suwannee River Boat tours with a group of photographers to see what we could find.  Cindy's sister Teresa is in town for Thanksgiving, so she was able to go with us.
Although pretty dang cold, it was a great day on the water.  We got to photograph White Pelicans, Osprey, Cormorants, Eagles, Alligators and Dolphins just to name a few.  Not to mention beautiful sights up and along the Suwannee River and along the Gulf Coast.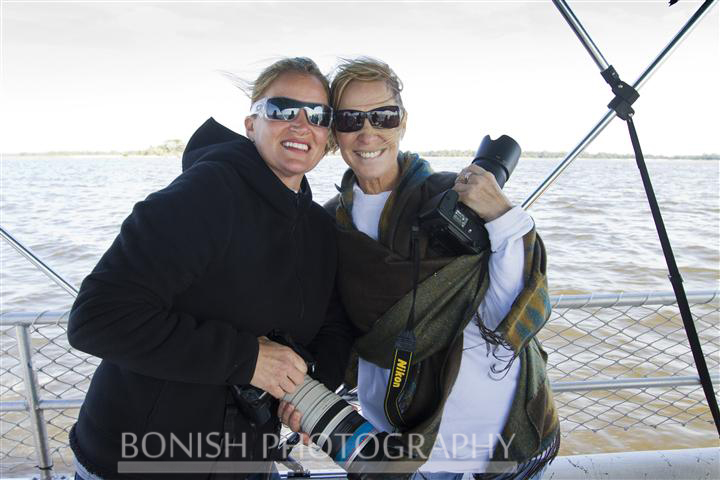 Cindy & Teresa trying to stay warm on the boat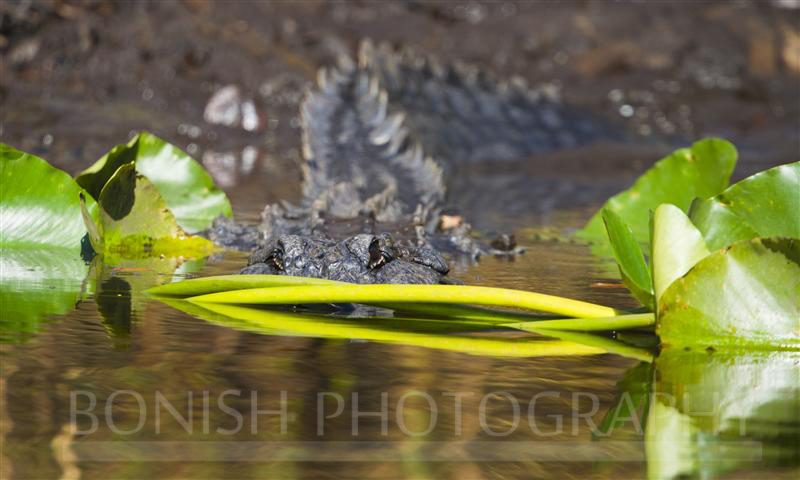 Looking down the nose of a 10′ Gator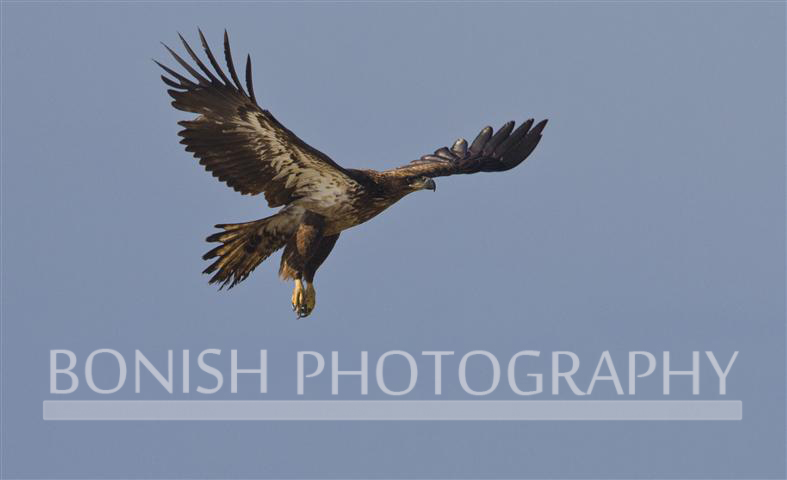 Immature Bald Eagle Taking to Flight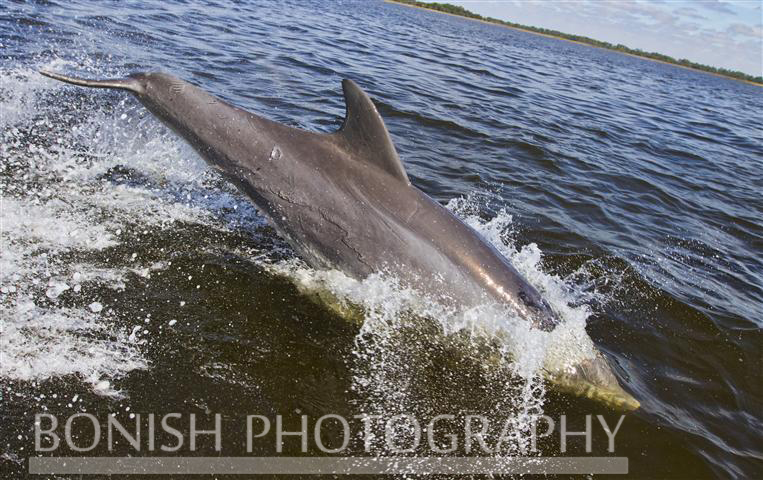 Bottle Nosed Dolphin that was jumping right beside the boat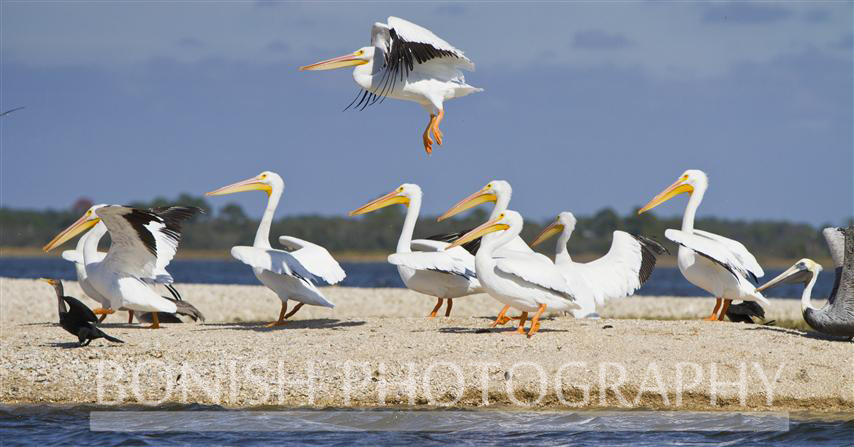 White Pelicans taking to flight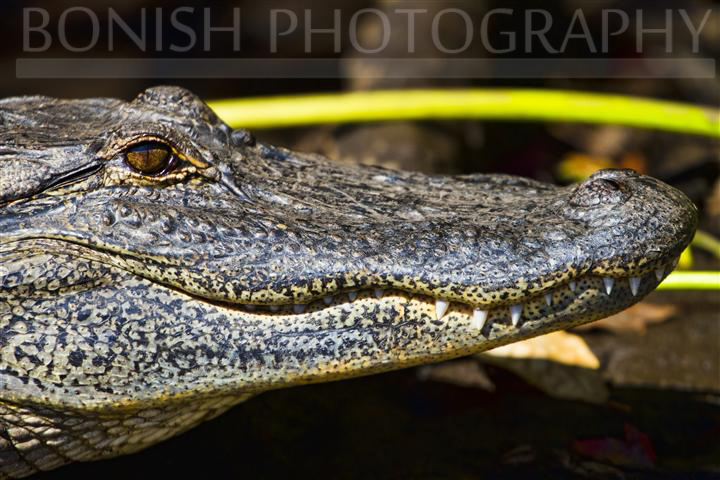 Close-Up of another gator that let us get really close to it
I like to say that any day on the water is a good day, but days like that are especially fun.  Not a bad day spent behind the camera.  I nailed that Immature Bald Eagle shot within the first 20minutes of the boat ride.  I was so happy with that one, I could have just put the cameras away and just hit on the pretty girls for the rest of the day, but decided to keep them out and see what else I could find.
This next little piece is strictly for those who lust after Tactical Gear like I do.  I started outfitting my AR-15 for the upcoming End of the World Party and here are a few of the items I've installed.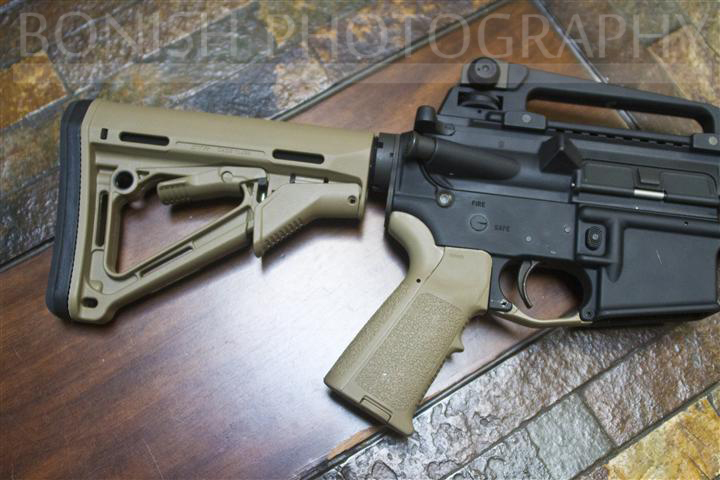 I swapped out the stock grip for a Magpul MIAD MIssion ADaptable Grip that has a much better feel.  Plus, the inside of the grip has storage for extra batteries for the Surefire Light mounted on the front.  I also removed the normal, non-adjustable stock that came with the rifle and mounted a Magpul CTR Mil-Spec Carb Stock. It's now adjustable to 6 different positions and can make the size of the rifle much smaller if needing to just carry it or strap it to the side of a pack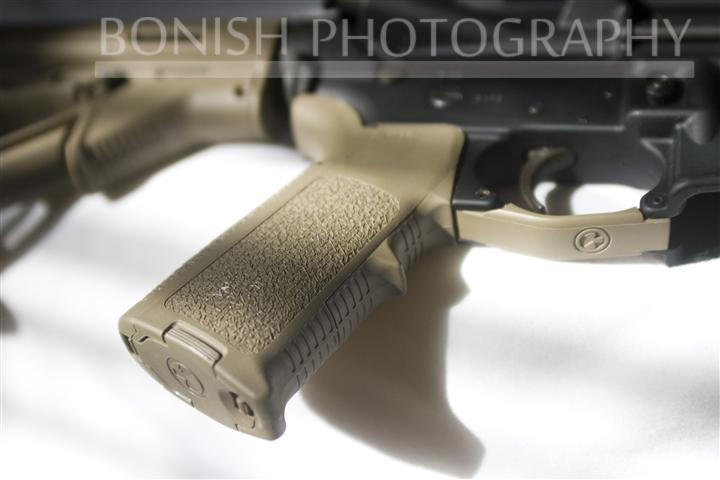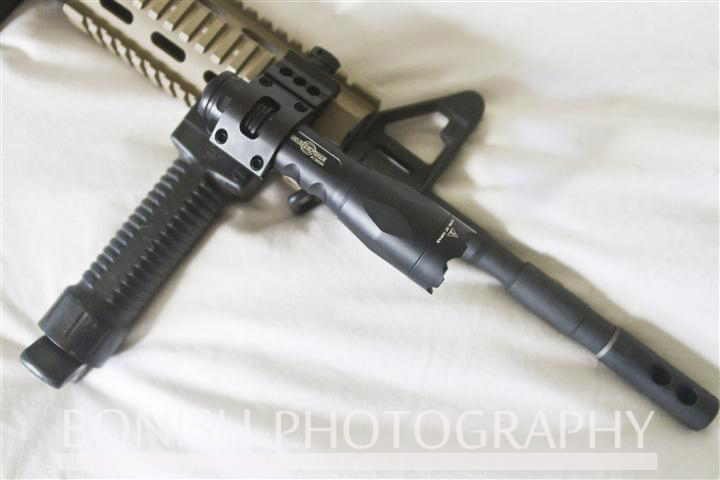 Up front I mounted a Mil Spec Polymer Composite Grip+Bipod
with an amazingly bright Surefire P2X Fury Defender LED flashlight.  This has to be one of my favorite new toys!  It shines at a blinding 500 lumens which you have to see to believe.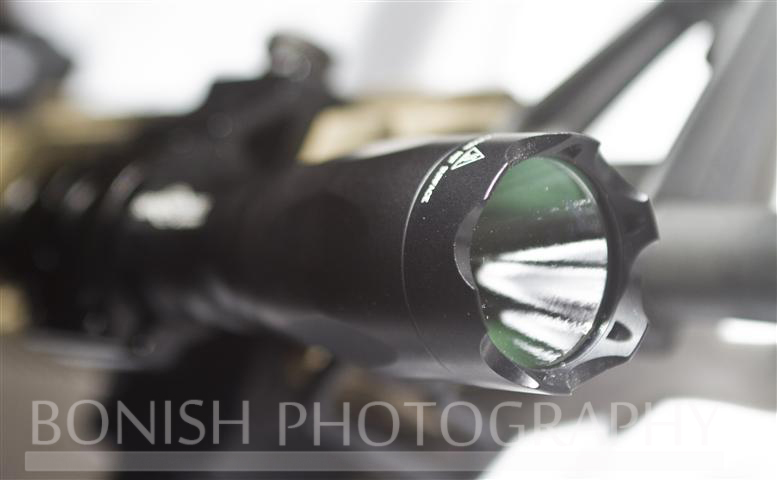 For regular carry, when not mounted on the front of the rifle, the front of the light itself is serrated so it could be used as a weapon if needed.
Next will be few more toys and accessories like a stock pile of Surefire 60rd Magazines and a niceSurefire Suppressor for quietness and noise reduction.  Silent is good when throwing lead downrange.
I'll be sure and post more photos when it's all complete along with some long term reviews of the mentioned products.