We try and visit our great friends Derrick and Tish as often as possible. They usually come during the winter months to escape the frozen tundra of Minnesota and we try and get away for a week or so during our hot, muggy late summer months. Although the last time we visited them, it was just as hot in the Mid-West states as it was Down South, this time would be a much welcomed surprise.
We flew out of Gainesville on Thursday morning after spending most of Wednesday night packing things up. When I asked Cindy what I was to pack clothes wise, she replied "Derrick said we'd never be in anything more dressy than Flip Flops" so that made it easy for me. Who knows why Cindy had two bags stuffed to the seams and then started putting things in my bag too??
Right from the start we ran into trouble when going through security when we heard the TSA Official yell out "Bag Check" as one of Cindy's duffle bags was going through the X-Ray machine. We both started laughing because we were bringing a little surprise to scare Derrick and Tish with that happened to be a stuff Squirrel's bust. If we could have video'd the look on the guys face when he removed it from the bag, it would go viral so fast on YouTube.
Cindy and I were in tears laughing as the TSA Official just looked at us and said "You two ain't right!" as he held up the squirrel head like it was a poopy diaper.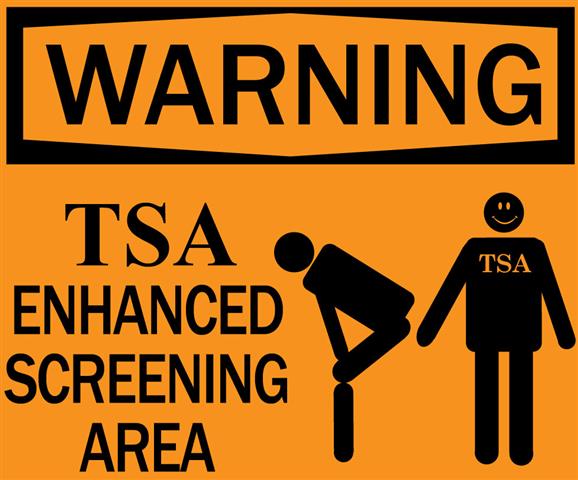 Funny part was the squirrel bust wasn't even what the bag got stopped for. Cindy, having only a hour or so of sleep the night before, had just put all her make-up, hairspray and about a dozen different types of lotions and cosmetics into a shoulder bag she was trying to carry on with her. The guy dumped it all out into one of the bins and said "You're allowed two Ziploc baggies full of this stuff, and only if it's below a certain ounce size."
He handed Cindy some baggies and said "You can pick out what you want and the rest either has to be thrown away, or you have to go back and put it on the plane as a checked bag."
Cindy asked "Can I just put everything back in the bag and go check the entire bag so I don't have to carry it on?"
That was the option they picked, and Cindy was escorted with the TSA Official back to the baggage check area. I waited at our gate for her to return. When she came back she was laughing and told me as she came back through security for the 2nd time, they were all whispering "This is the one with the Squirrel head in her luggage."
The flights went off without a hitch and soon enough we were being greeted by Tish in the Minnesota Airport. Let the partying begin! Derrick was in Sturgis getting everything set up for the upcoming Bike Rally, and would be flying in later tonight to meet us back at his house.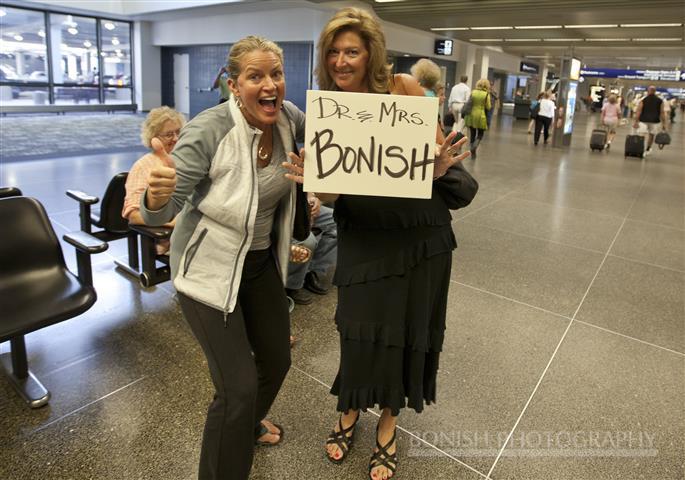 The next few hours was spent sitting out on their big screened-in porch sipping on cold Coors Lights and catching up on all the gossip we've missed between our two families. Cindy and Tish can talk for days without taking a break, and I love to sit and listen to them chat.
Derrick finally got home and the four of us sat talking into the wee hours of the night.
The next morning we woke to very chilly weather and a little rain. The Smigiel's had a big evening planned for us in downtown Minneapolis where we were checking into the Hyatt, then we would spend the rest of the evening barhopping via the Pedal Pub.
This contraption is basically a small bar that has 10 sets of pedals for the patrons sitting at the bar to move it along. There are extra seats for people who are riding along, but either cant, or don't want to pedal. You have a person that works for the Pedal Pub company who steers the group around and applies the brakes when pulling up to a stop light or coming down a hill. And you provide your own bartender to keep the people peddling fully hydrated.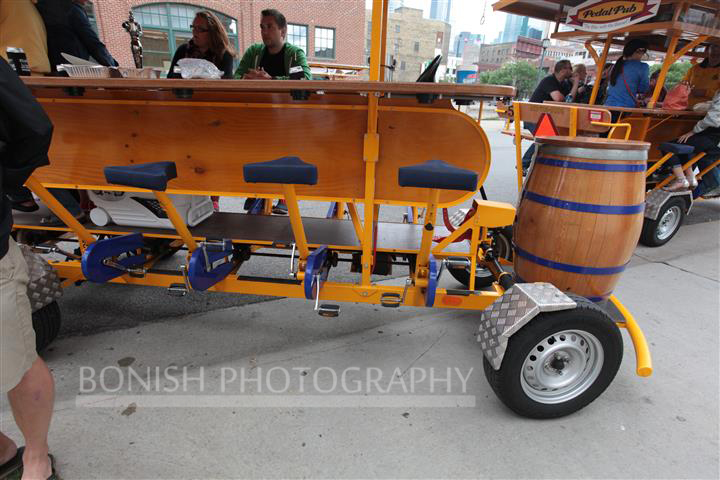 Our group consisted of 15 adults. Most, if not all of them we've met and partied with on previous visits here in Minnesota. Many of them we've met and partied with so many times, they feel like old friends, so it was a super fun group and we knew it was going to be a great night.
Meeting in the bar at the hotel, we started the night off with a round of Patrón to get everyone in a peddling mood. The purpose of this trip was to celebrate my 40th birthday, but we later found out that Julene, another friend in the group would be celebrating her 50th the day after mine. This meant there was more reasons for everyone to be buying rounds of shots and hoisting toasts into the air.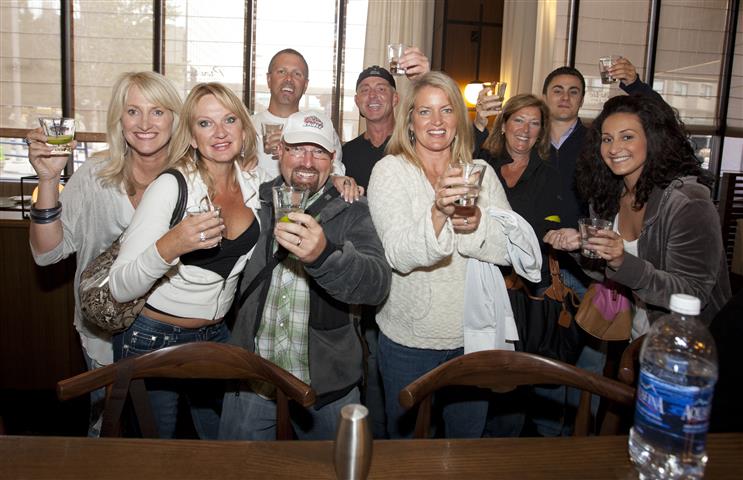 Something tells me this vacation was going to be a Liver Killer for sure.
Once the rules were explained and everyone found a seat, we were soon pedaling around downtown Minneapolis heading for our first watering hole. Let's get one thing straight, I don't care how much you drink while pedaling this thing, I doubt it would be possible to get drunk. This contraption has to weigh in at a few thousand pounds once loaded with 15 adults, a cooler stuffed full with beers and the metal framed bike itself.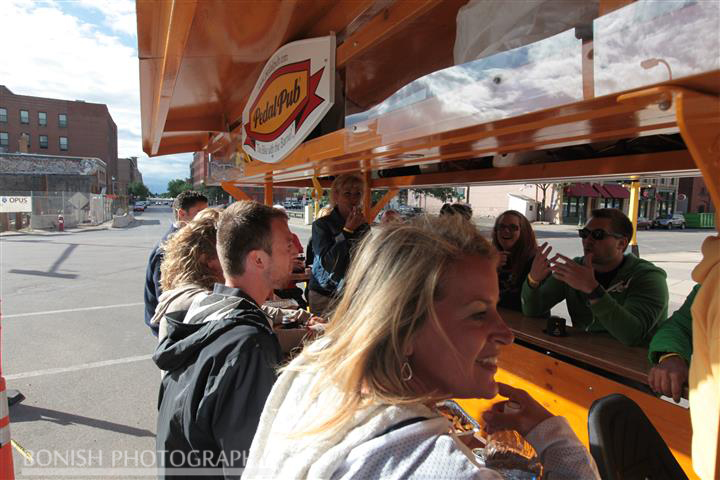 It doesn't matter how hard you pedal, and believe me, you have to pedal hard, you're not going anywhere at a high rate of speed. They could have named it the Turtle Pub and it would be much more accurate. I don't think any of us were in a big hurry, so that wasn't a big deal, and the group of rowdy drinkers we had with us was so much fun, that it really wouldn't have even mattered if we would have just pedaled around all evening, we still would have had a blast.
Our driver asked what type of bars we wanted to stop at and I suggested the smallest Dive Bars he could think of. We explained that the least amount of windows the better, as that usually indicates the bar is more of a Dive Bar than one bathed in light allowing the curious passer-by to see who's indulging inside.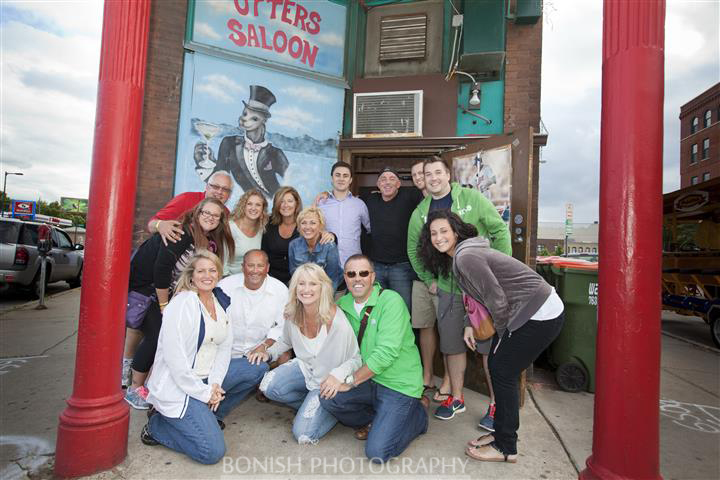 Our first stop, Otter's Saloon. This corner bar was built literally on such a weird corner, that you walk into the bar and the inside resembles a giant wedge. Derrick hit the bartender up for 15 Coors Lights and suddenly the place was hopping. Everyone toasted their beers, downed them and soon enough, we were back outside pedaling to the next Dive Bar.
From Otter's Saloon, we had to pedal up a hill, which sucked and ruined any sort of buzz we had built up by this point. This Pedal Pub is serious work and not for the faint of heart. Although maybe we were just out of shape as a group of girls that were celebrating a bachelorette party on another Pedal Pub cart passed us while pedaling up the bridge.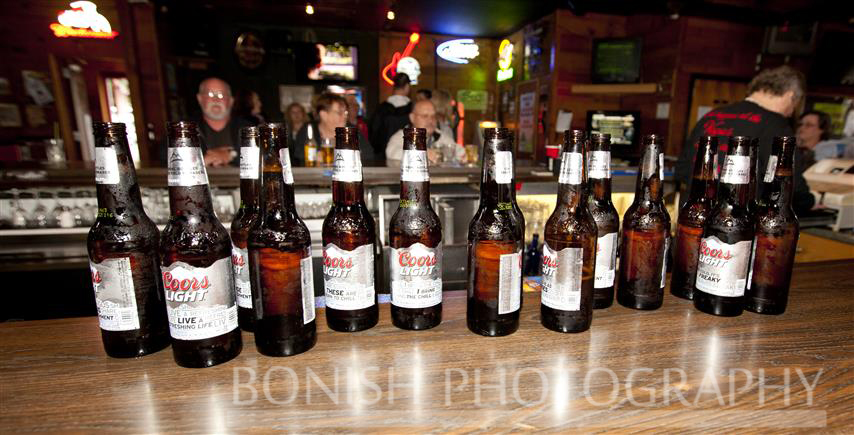 We found another Dive Bar and the group of Pedal Pub'ers all piled in. Another round of Coors Light, and I think you get the way most of the night went…..Pedal, Drink, Repeat while chanting "PEDAL PEDAL" at one another.
After a few Dive Bars, the weather started to get a little crappy with Rain and heavy winds, so the Pedal Pub night was cut somewhat short as the driver didnt want to be caught out in bad weather. I think at this point, none of us really cared. Once back at the garage, we all posed for a few images with the bachelorette party girls who had passed us earlier before we went on a all night pub crawl.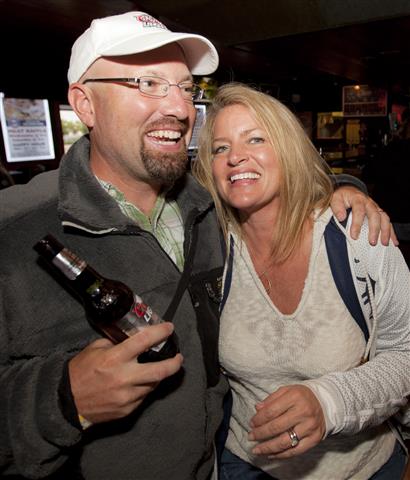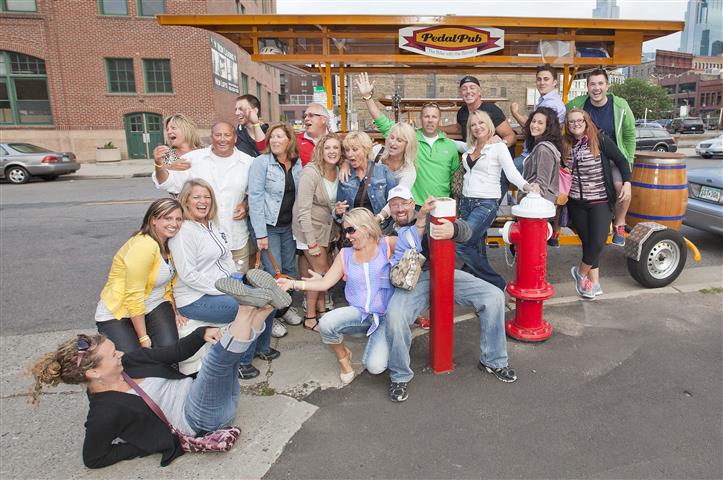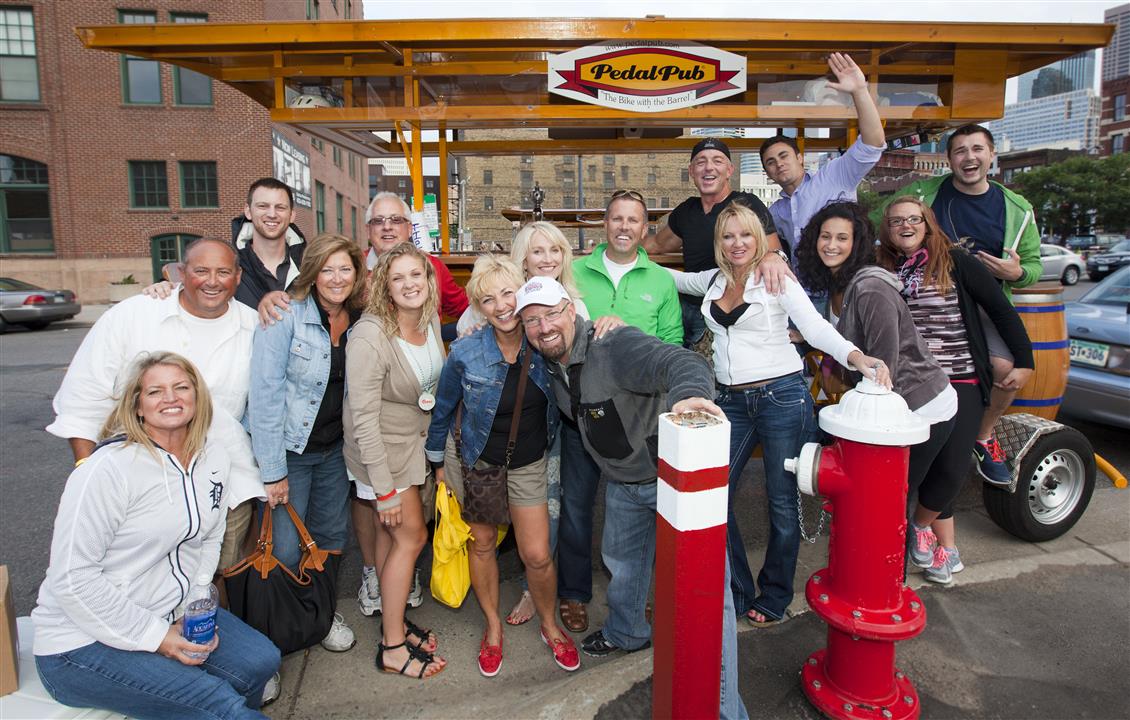 I know we hit multiple bars, but remembering the names or even where we were becomes somewhat fuzzy. Lets just say there were countless rounds bought and fun was had by all. Around midnight, Cindy put me in a cab and next thing I know, we were back in our room at the Hyatt. Luckily I still had my camera with me and we didn't lose that so we'd at least know what we did via the pictures that were taken throughout the night.